Sub Shop Franchise: Become Part of Lennys Best Way
At Lennys Grill & Subs, our mission is simple – to make and serve great food. Since opening in Memphis in 1998, we've won over the Southeastern and South Central United States with our high-quality sandwiches made with fresh ingredients, quick service, and warm hospitality. Guests crave our "World Class Philly Cheesesteaks," our mouth-watering Italian Subs made with real prosciutto, and our Mile-High Turkey Subs because they are best in class and affordable. As we like to say "Everybody Deserves Great Food" and it takes great sub shop franchise owners to make that happen.
From the minute a guest enters our front doors, the Lennys team greets them with an enthusiastic and genuine, "Welcome to Lennys!" The great service only gets better, as our staff members act as ambassadors of our brand. Our friendly team members know our guests by their names and remember what they like to order. We offer guests drink refills at their seats and bus their tables for them after they leave. Most importantly, our guests never leave one of our restaurants without being warmly thanked for visiting us. In the world of quick service, our customer service makes us stand out.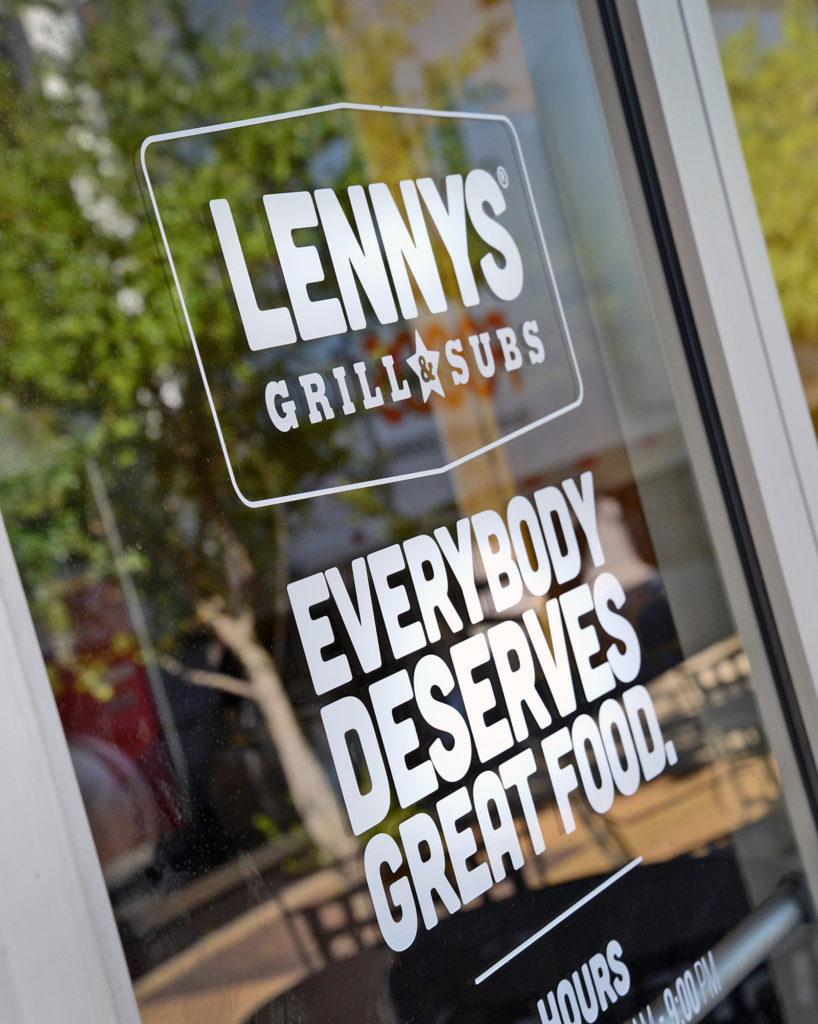 Our sandwiches are popular and our guests want us to open in new markets. Because of this, we're expanding with a goal of doubling the size of our franchise system within five years. If you are looking for a sub franchise for sale, we have prime markets available for expansion and there has never been a better time to invest in one of the best sandwich franchise opportunities in the nation, a Lennys Grill & Subs franchise.
"There's no question that now is a great time to invest in a Lennys Grill & Subs franchise," says Charley Shin, Chief Executive Officer of Lennys Grill & Subs. "The number one goal of this management team is to help our franchisees thrive and prosper. Our entire efforts to improve the customer experience by taking service back have reinvigorated our brand. We want to be the leader in this segment, and with our customer service and exceptional food, the future of Lennys is extremely bright."