Why Do Guests Love Lennys?
Guests love the freshness of the sandwiches and the customer experience
Walk into a Lennys anywhere in the country, and a team member will immediately greet you with a warm smile on their face.
Lennys was built upon the idea of engaging guests from the moment they walk in the door. While many other sub sandwich franchises herd their customers down a cafeteria line and then make them stand around waiting for their sandwich, Lennys does the opposite. We bring the food out to our guests. Our crew members offer free drink refills and samples of cookies, and we bus our guests' tables for them after they leave. Our guests are made to feel welcome and to share in the feeling that Lennys is the local place where they belong.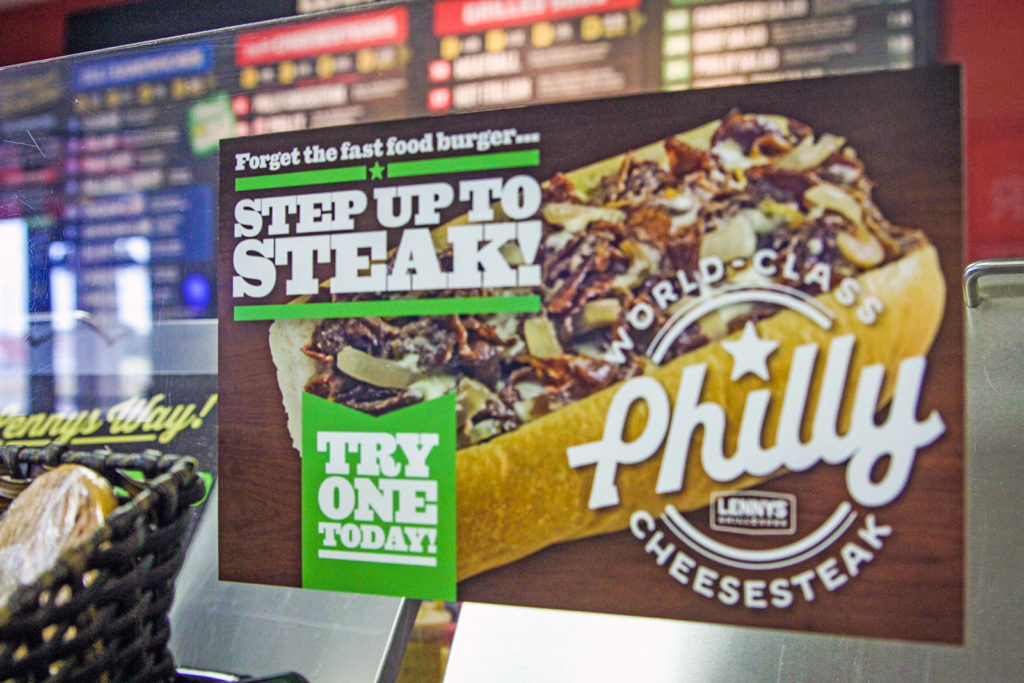 "We really try to build upon that guest engagement, getting that guest an experience that makes them feel like it's their restaurant," says Charley Shin, Chief Executive Officer of Lennys Grill & Subs. "Opportunistically, it's also built on making and serving great food, so we want to get guests to come in the door and make them feel welcome. Lennys delivers the kind of hospitality that guests really crave. " If you are looking to buy a restaurant, why not look into a Lennys Grill & Sub sandwich franchise opportunity!
Fresh products keep guests coming back
There are a few different elements that keep guests coming back to Lennys. "It's about where we source our products from. Our meat on our famous Philly Steak Sub comes from a provider in Philadelphia. It's the same provider that Lennys has used for two decades," Charley says. "We don't compromise on the quality of the product or where we source it from, and we take it very seriously when we do think about making a change. ­We're going to test it and make sure guests love it. Guests also love the consistency of food when they walk into a Lennys anywhere across the country. For us, it's not about what we think; it's about the guests telling us what they think is great food."
The Philly Steak Sub is Lennys' number one selling product and still made from meat from Philadelphia. "If you're going to have a world-class Philly cheesesteak, you must go to Philly to be able to get the meat," adds Charley.
Our menu features Fontanini's Chicago meatballs and Italian sausage. "We've looked around at other products, but we have not found anybody who beats the quality of that meatball sandwich or that Italian sausage that we just recently added," says Charley.
Lennys uses a brand that's been around for nearly a century – Mrs. Ressler's, which distributes chicken, turkey, and roast beef, and guests also enjoy products from Smithfield. "They've done a terrific job on our ham and our prosciutto, which really make that Italian something special," Charley says. "The Italian Sub is just like the Philly; people come in and they crave that product."
And every sandwich is served on fresh-baked bread made in each restaurant every day. The same bread has been used for over 12 years and comes from a Chicago-based family-owned business. And they do such an excellent job on the bread, we asked them to produce our cookies.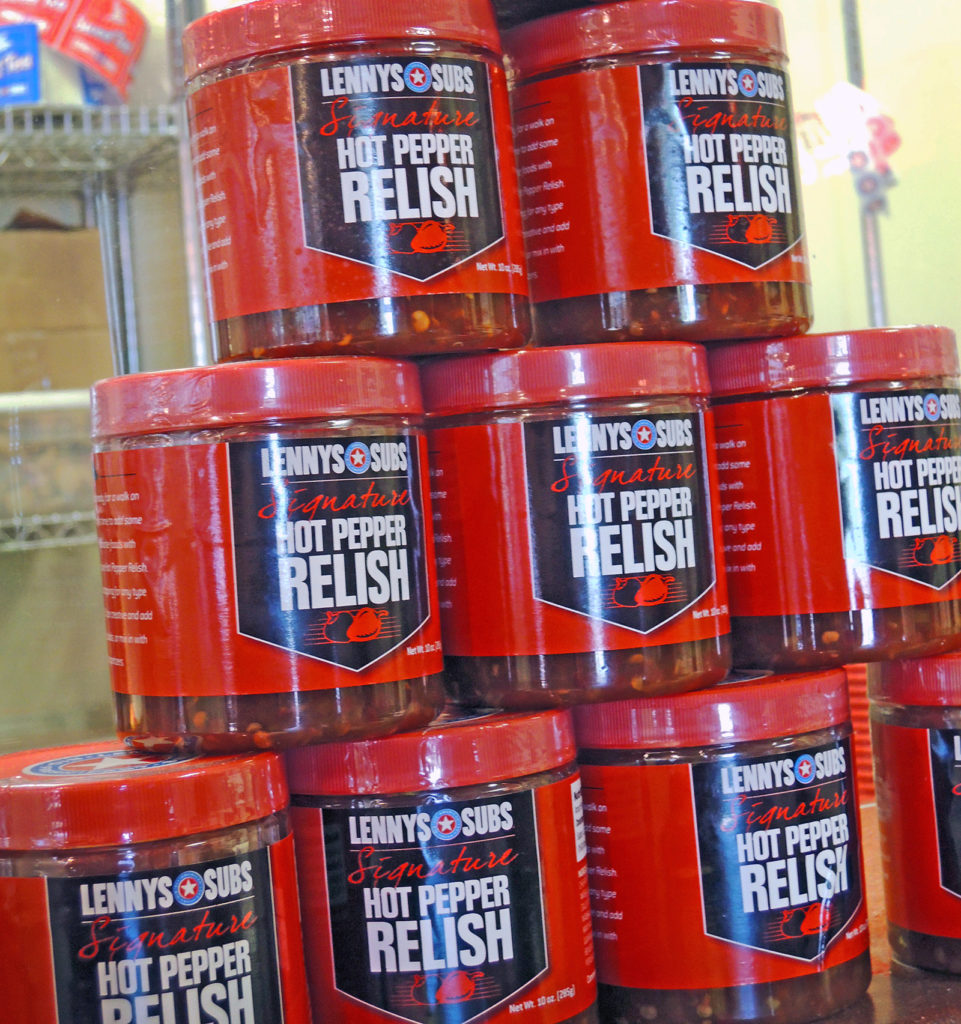 Finally, our signature Hot Pepper Relish is so popular on our sub sandwiches that we now sell it in individual jars for guests to purchase to take home or give as a gift.
"We're trying to get products that are going to make guests want to come back," Charley adds. "They are products people crave, and they're going to want to drive the distance to come get them."
Our customer service stands out
Our outstanding customer service customer service starts when a guest walks in the door, and Lennys makes them feel appreciated. In a number of our restaurants, it's not only that they know you by your name; they even know the sandwich that you normally order.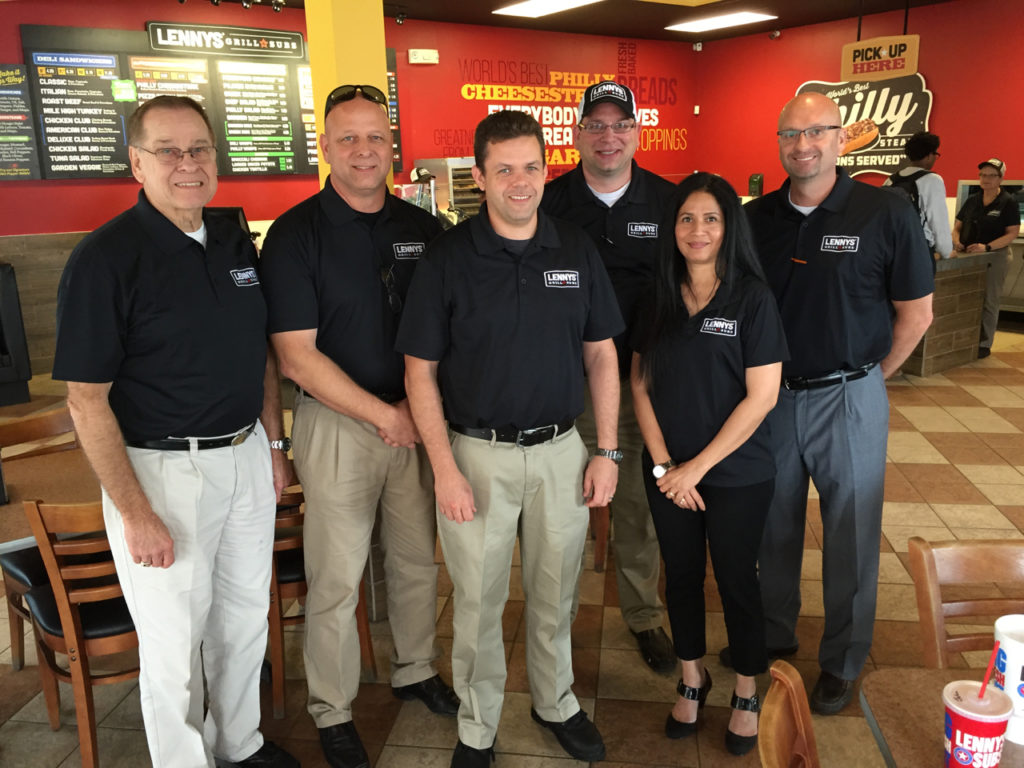 "We're trying to build that relationship that makes you think about feeling welcome and having the hospitality that's going to bring you back. Then once you get up to the counter, it's about seeing a product that's being freshly sliced," Charley says.
"When you walk into many of our restaurants you can smell the products that are being made on-site, fresh for your order — bread that's been baking that day, or the cookies, or the bacon," he adds. "That's something that we really take pride in, and we are differentiated by. That experience isn't necessarily replicated by many brands out there."
We take care of our guests, listen to them, and empathize with them. When guests come in, we deliver an opportunity to customize the products that they're getting in ways that are unique to them.
"We find that some folks love Hot Pepper Relish on an Italian; some folks don't. We're really trying to listen and take care of what the guest wants," Charley says.
Lennys is always going beyond the food to create a warm and hospitable environment that will keep folks coming back. We want them to know that we appreciate their business. We thank guests for coming and let them know we look forward to seeing them again soon. If you are an entrepreneur interested in buying a restaurant or looking for a sandwich shop for sale, contact the team at Lennys Grill & Subs for more information on our sub sandwich franchise opportunities.