Take A Look At Lenny's Colorful New Restaurant Design
Brighter colors, new floor plan and updated technology for off-site ordering gives franchise owners a leg up on both competition and customer service
Providing an unforgettable guest experience has been the hallmark of the Lennys Grill & Subs sandwich franchise brand from the very beginning. Doing so has meant fresh, high-quality food alongside fast and friendly service during the entire visit.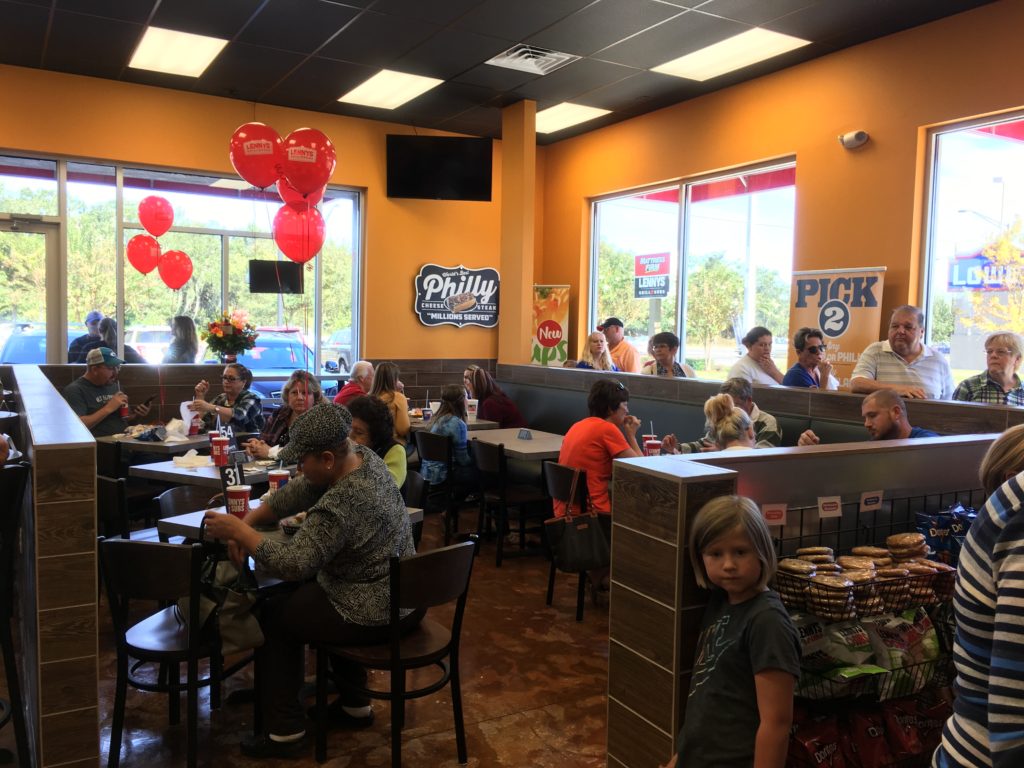 That experience is becoming even more memorable now with a new restaurant design that incorporates elements ranging from new colors to a floor plan allowing for easier movement and even a dedicated area for online order pick-up.
Design captures multiple branding elements
From a visual standpoint, the new Lennys look features a color scheme anchored by red and black that also features bright yellow, gold, gray and blue, alongside an updated logo and signage that calls out the grilled aspect of a core Lennys offering, its famous cheesesteak sandwiches.
"The overall sensation is of a bright, open space that's inviting to guests as soon as they walk in," explains Jennifer Benjamin, Vice President of Franchise Marketing & Development. "It's an ambiance that encourages people to enjoy their stay vs. feeling like they're in a restaurant that's focused on turning tables over quickly. That means guests can relax, and that experience in turn helps build brand loyalty and boost repeat visits.
Floor redesign eliminates bottlenecks
The new design also creates a smoother traffic flow, which in turn sets Lennys apart from other sandwich franchise operations that see large clusters of guests at the entrance and ordering areas during peak visit times.
"Now a Lennys guest places his or her order, grab their drink and chip or cookie and go sit down while their meal is being prepared," Benjamin says. "There also is a separate section in the ordering area for online and pick-up orders, so those guests are separated out from those who are dining in."
And, she adds, "At Lennys your food is brought to the table, which gives a franchise owner or staff member the chance to make sure the guest is satisfied. That's the kind of personal touch that has always set Lennys apart, and so making sure that engagement opportunity remained was key to our thinking during the entire reimaging process."
Since 1998, when Lennys first restaurant opened in Memphis, TN, its mission has remained unchanged: to make and serve great food alongside an unmatched customer experience. Known for its signature "World Class Philly Cheesesteaks" as well as unique grilled sandwiches, deli sandwiches and salads, Lennys Grill & Subs offers breads baked fresh daily, premium meats sliced to order and freshly prepared toppings. Lennys is aggressively recruiting new franchisees for single-unit, multi-unit and area development opportunities.
Ready to open a Lennys franchise in your community?
For in-depth details about the Lennys franchise opportunity, download the free franchise report. You also can learn more by visiting the Lennys franchise research pages.