Lennys Grill & Subs Franchise Review: Meet Ranee Huff
Marketing & Communications Manager with the iconic subs franchise opens up about what the brand got right during the pandemic
Lennys Grill & Subs is more than an iconic sub franchise. For our wildly devoted fans, Lennys Grill & Subs is the best spot in town to get a sandwich and be treated like family at the same time. For our franchise owners, Lennys Grill & Subs is the business that gave them the ability to take control of their futures, provide a better life for their families, opportunities for their employees – and have fun at the same time.
When COVID-19 hit, the restaurant industry was hit hard – but luckily for Lennys Grill & Subs, the combination of such a strong and loyal fanbase, passionate franchise owners, and an executive team that recognized the need to increase support, our brand was able to bounce back quickly.
To help explain what Lennys Grill & Subs got right during the pandemic, we recently spoke with Ranee Huff, Marketing & Communications Manager of Lennys Grill & Subs. In this interview, Huff speaks about how the brand pivoted to mobile delivery, increased safety measures for guests and employees, and how changes to the menu helped drive profitability for franchise owners.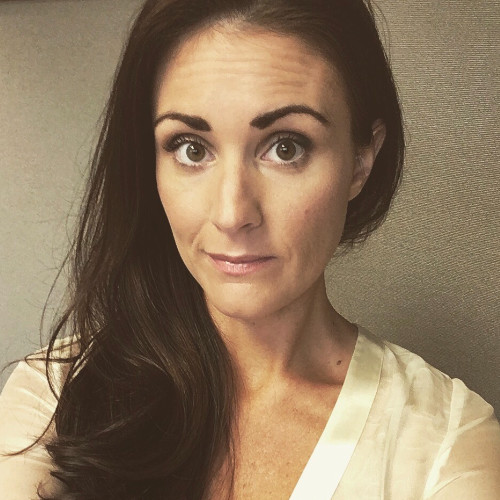 What have been the silver linings during this unprecedented time?
Huff: We've proven to be a really resilient brand. We had just launched our mobile ordering platform a few months earlier, and the timing couldn't have been better. We were able to adapt quickly to be there for our customers. We knew that our guests were going to come back to us – but the resiliency of our guests has been phenomenal. We're really blessed with strong sales, and we rebounded incredibly fast.
How did you help franchise owners keep their guests and employees safe?
Huff: Safety was of paramount importance to us. We helped our franchise owners implement best practices to keep their guests and employees safe. We installed plexiglass, social distancing markers, made masks mandatory, and implemented sanitizing procedures. It was our job to ensure that our franchisees had everything they needed to be successful – and they really went above and beyond to deliver the exceptional customer service our brand is known for – even with everything else going on.
How did simplifying the menu help franchise owners maximize profitability?
Huff: We trimmed our menu from over 20 items down to 14. This dramatically simplified our operations and laser focused on the quality that we're known for. Our franchise owners became hyper-aware of food usage and waste, and by eliminating the high cost items, we were able to reduce costs by 1-2% on average, which is a big win.
Did you win any new fans during this time?
Huff: Definitely. We shifted our marketing to appeal to this new landscape of online ordering and mobile delivery, and it really worked. We were able to attract new fans, as well as better tailor our message to our core customers, who were in their homes. We also began focusing on dinner service for the first time, which is showing really strong results.
One of the reasons Lennys Grill & Subs was able to rebound so quickly is because of the loyalty of your fans. What makes your guests so loyal?
Hough: Our fans don't think of us as a chain. Our franchise owners are well known in their community. They build relationships, and their guests reward them with loyalty. That's what makes us different from the other sandwich franchises out there – we become a part of the communities where we operate, and the communities embrace us for it.
Open a Lennys Sub Franchise In Your Community
For in-depth details about the Lennys franchise opportunity, download the free franchise report. You also can learn more by visiting the Lennys franchise research pages.