Why Lennys Grill & Subs is a Wise Investment
Fast-growing sub franchise is a great way to take control of your future by doing something that you love
"I believe that all anyone really wants in this life is to sit in peace and eat a sandwich," Liz Lemon (Tina Fey) on the NBC hit 30 Rock.
If you have a dream to own your own sandwich shop, you couldn't have picked a better time to make it a reality. 
The outbreak of COVID-19 is inspiring millions of people to leave corporate America behind for good and become entrepreneurs. Owning your own business means that you won't be furloughed, you won't be downsized, and you'll be able to wake up everyday knowing that your future is in your own hands.
Lennys Grill & Subs exists to help entrepreneurs make the leap into small business ownership. With low costs of ownership, a proven business model that emphasizes simplicity and profitability, and exceptional training & ongoing support, Lennys Grill & Subs is a best bet investment.
"We've made significant investments to improve the overall ease of our business model on behalf of our franchisees, as well as developed new ways to increase the level of profitability that our franchisees experience in their restaurants," explains Charley Shin, CEO of Lennys Grill & Subs. "The success of our franchisees is of paramount importance, and that commitment is at the forefront of everything we do."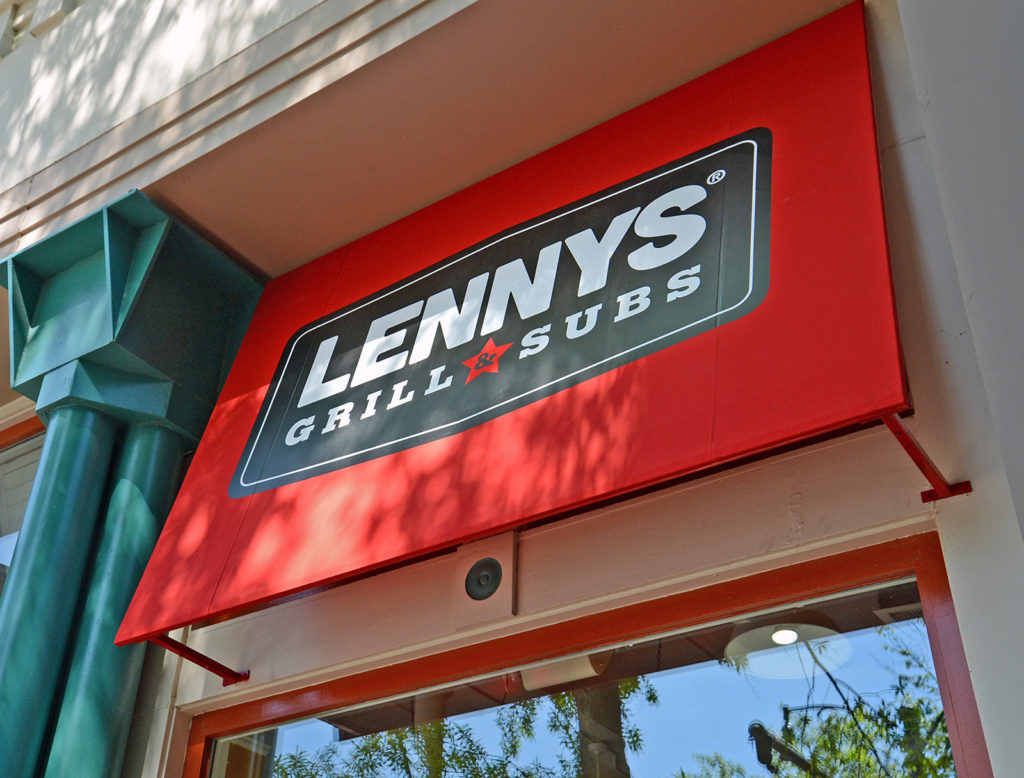 Our culture of support is ready to help you thrive
Lennys Grill & Subs is known for our providing the highest quality product, making our guests feel like family, and delivering an incredible experience that makes them excited to come back – and that's exactly how we treat our franchise owners.
The majority of our franchise owners had zero experience in the sandwich industry before investing in our company. The reason why they ultimately chose to invest is because we genuinely value exceptional training, ongoing coaching, and technology to help our franchise owners thrive in business.
Here is how we will help you:
Site selection & buildout

Hands-on training at a restaurant

Ongoing marketing support

Ongoing professional development

And much, much more!
"The sole focus of this team is to continue to help our franchisees grow their businesses," says Randy Hough, Senior Vice President of Operations with Lennys Grill & Subs. "Our team has diverse skill sets and substantial experience in growing franchise systems. We are continuously working to find new ways to improve our support, simplify our business model and provide our franchisees with ways to increase the level of profitability."
Ready to open a Lennys Grill & Subs franchise?
Lennys is the best bet in the popular sandwich category of franchising. This business is practical and affordable to own, making it a wise investment for experienced food operators, multi-unit owners, and even entry-level, first-time entrepreneurs. Our significant advantages over other sandwich opportunities make us a very attractive concept.
For in-depth details about the Lennys franchise opportunity, download the free franchise report. You also can learn more by visiting the Lennys franchise research pages.