Lennys Sandwich Franchise Promotes Safety While Ordering Via App
Online ordering is an exciting way to boost revenue, and owners work with communities in order to promote safe usage as well as awareness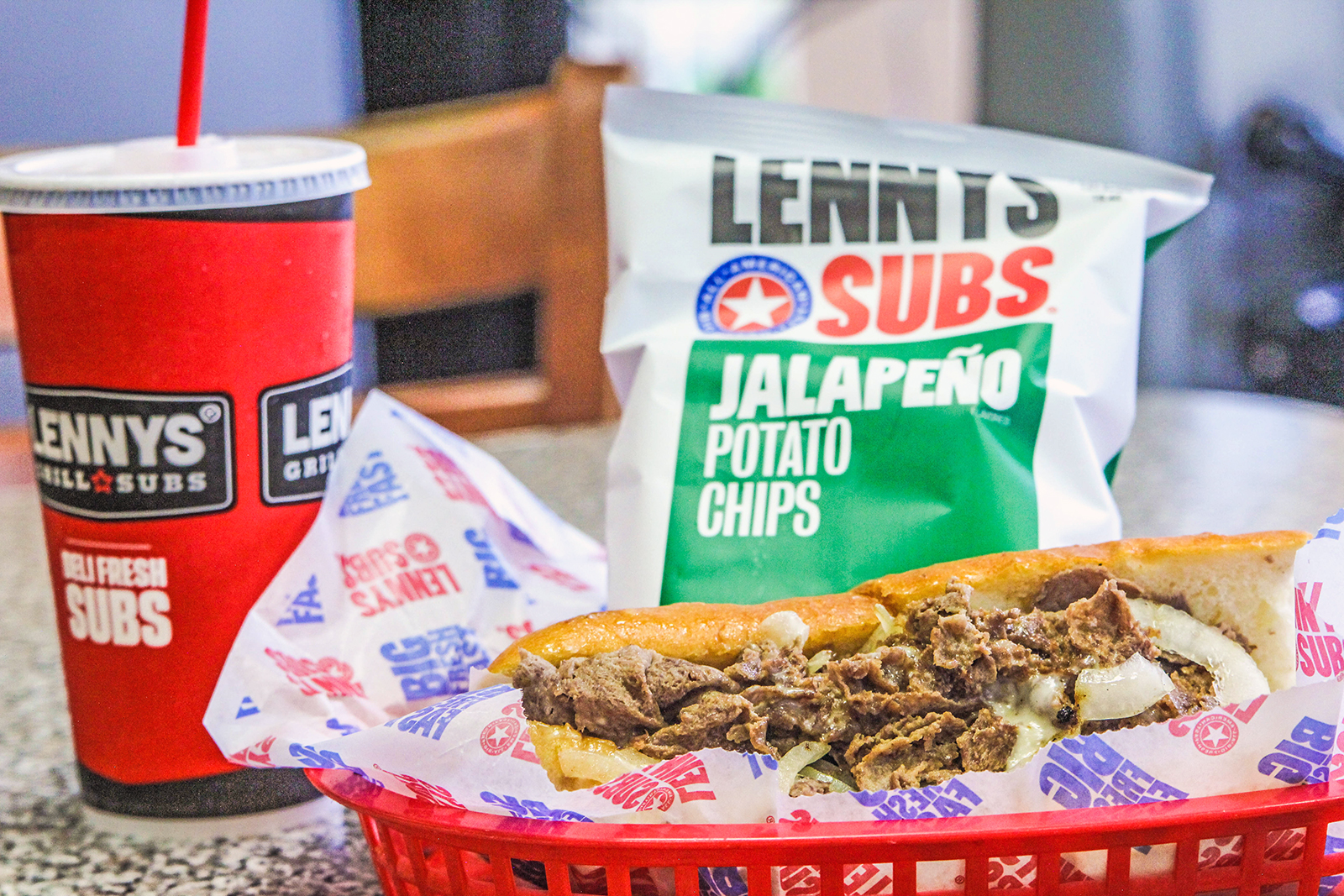 Lennys Grill & Subs franchise owners are a tech-savvy group, Lennys' new app demonstrates that. It allows for rewards points to be earned and redeemed, online ordering, pickup and much more.
At the same time, Lennys franchise owners also know that texting and app use while driving or otherwise engaged can be a dangerous distraction. That's why in communities like San Antonio they are partnering up with local law enforcement to promote safety and awareness.
Program boosts safe smartphone usage
To combat distracted driving, the Texas Department of Public Safety along with local law enforcement is making consumers aware of a free app, SAFE 2 SAVE. It allows users to earn points for safe driving, and also has a pop-up notification reminding users who are texting, emailing or using social media while the car is in motion to put the phone down.
The points earned can be used in participating local restaurants, which include Lennys Grill & Subs. The app first launched in College Station, and after its San Antonio debut in July 2019 it's hoped that it can grow outside the region.
Lennys values being a true community partner
Getting on board and helping promote such a worthwhile effort comes naturally to Lennys sub franchise owners, says Jennifer Benjamin, Vice President of Franchise & Market Development.
"One of the best things about Lennys is the family atmosphere we have, not just in our restaurants but also in our franchise owner community," Benjamin says. "They are excited about the opportunities our new app provides for increased traffic and revenue in their locations, and they also want to make sure that people are using it safely. A program like this is a win-win for everyone."
Since 1998, when Lennys first restaurant opened in Memphis, TN, its mission has remained unchanged: to make and serve great food alongside an unmatched customer experience. Known for its signature "World Class Philly Cheesesteaks" as well as unique grilled sandwiches, deli sandwiches and salads, Lennys Grill & Subs offers breads baked fresh daily, premium meats sliced to order and freshly prepared toppings. Lennys is aggressively recruiting new franchisees for single-unit, multi-unit and area development opportunities.
Ready to open a Lennys franchise in your community?
For in-depth details about the Lennys franchise opportunity, download the free franchise report. You can also learn more by visiting the Lennys franchise research pages.