Do You Want to Be Your Own Boss?
Own a franchise with Lennys Grill & Subs and take control of your future
Feeling the burn-out at your current job? Are you ready to make the leap into going into business for yourself? There's a lot of evidence to support your decision. Studies say that entrepreneurs are happier than everyone else. 
In a study posted to Sage Journals and the British Sociological Association, "Self-employment was found to be particularly associated with energized well-being in the form of job engagement." Another study sheds light on Americans who work for themselves, reporting higher levels of satisfaction. In the same survey, taken by FreshBooks, 54 percent said they are generally healthier, 70 percent felt they have achieved a work-life balance, and 55 percent felt less stressed as a business owner than they did in a traditional office setting. 
At Lennys Grill & Subs, we have seen firsthand how self-employment and entrepreneurship has changed lives for the better. We want to help you find stability, support your family, explore your passions, manage your own time, and live your happiest life. And who doesn't want to be happy? Franchising with us provides freedom and control, significantly boosting your potential for overall prosperity and quality of life.
Lennys Grill & Subs exists to help entrepreneurs flourish in a business that becomes a dynamic part of their communities. Our franchise owners are passionate about our high quality food, their guests, and living a meaningful life. As a franchise system, we value our franchise owners, and work to help them develop into exceptional entrepreneurs.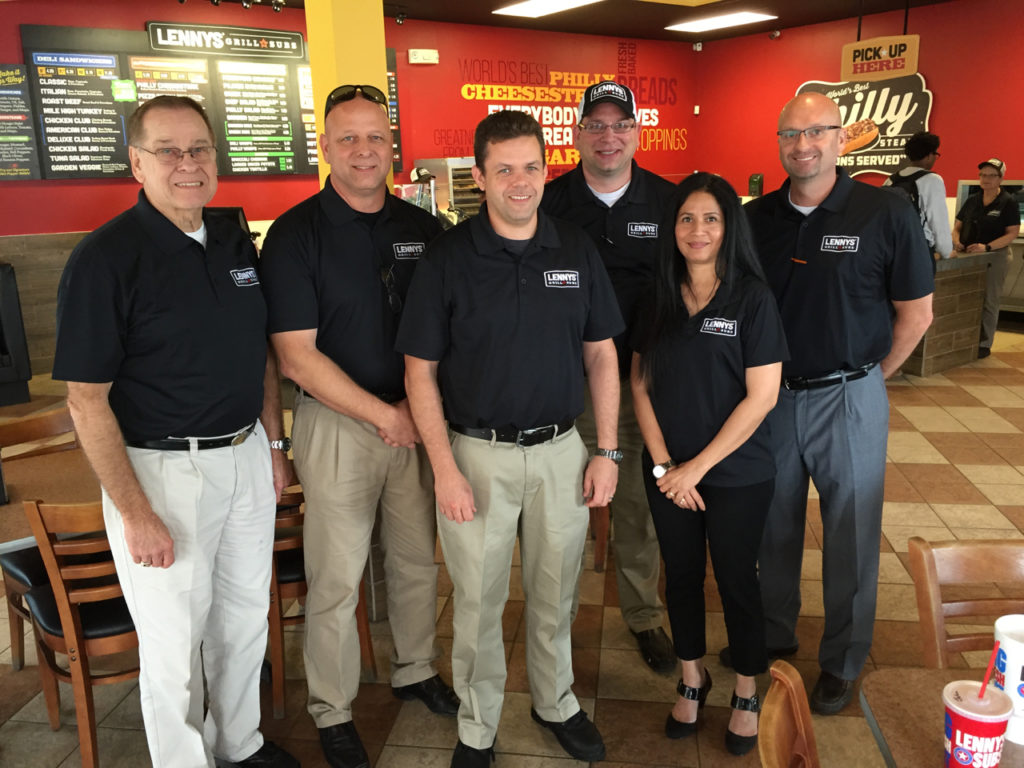 Franchisees might be their own boss, but that doesn't mean they face their struggles alone. 
At Lennys, we have a long legacy of helping entrepreneurs thrive in business. We want our franchise owners to enjoy their businesses, love their quality of life, and make their customers happy.

And you won't do it alone!
We provide extensive training and support with everything ranging from marketing, site selection & buildout, product innovation, and more! Our collaborative network of franchise owners also act as guides and mentors to new franchise owners.
At Lennys, franchising is a relationship-based model and we want you to take advantage of our support team, our experience in the QSR industry, and our proven business model to help you as you begin your new adventure in a sub franchise.
"You will never be alone in your business if you choose to franchise with Lennys. Our executive team is there to support you day in and day out," Randy Hough, Vice President of Operations, confirms. "What's most exciting is that we're still a very young brand with a lot of growth potential. You can be successful with one restaurant, or you can realize your dreams of multi-unit ownership." 
Tired of making your own sandwiches? Hire a "sub-contractor" and start your franchise today!
If you are passionate about ownership or self-employment, our franchise model provides expertise and training. For more information, fill out the franchise application here to start the conversation. "Lettuce" help you achieve your entrepreneurial goals!