Mobile Delivery Drives Sales for Lennys Grill & Subs Franchise
Iconic sub franchise is experiencing strong sales in the new normal
It's no secret that the restaurant industry had to adapt quickly to the pandemic – but just because people weren't dining out, doesn't mean that they weren't ordering in. In fact, according to CNBC, mobile delivery went up 208% at the height of the pandemic, and even as restaurants open back up, Americans are still inclined to either pick up their food to go, or have their food come to them. Lennys Grill & Subs, the best sub & sandwich franchise, is well positioned to meet the needs of customers in the new normal.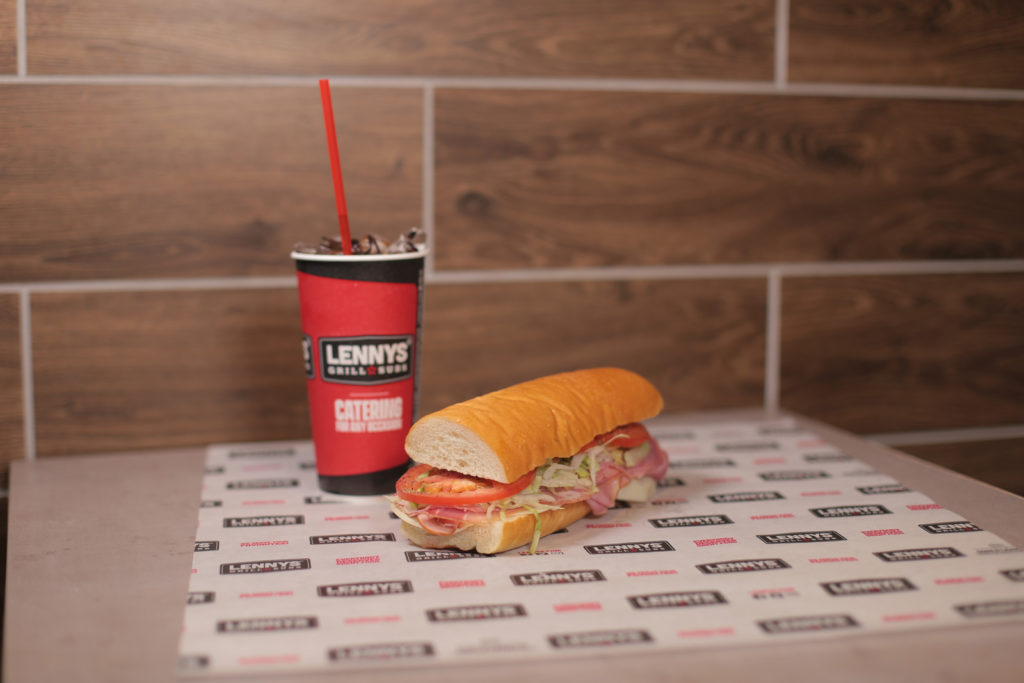 Lennys launched a mobile ordering platform in 2019, and this investment in giving customers' access to a convenient way to order from Lennys became a key driver in the brand's ability to thrive during the pandemic.
"We've proven to be a really resilient brand," says Randy Hough, Senior Vice President of Operations with Lennys. "We had just launched our mobile ordering platform a few months earlier, and the timing couldn't have been better. We were able to adapt quickly to be there for our customers, and we've been really blessed with strong sales as a result."
Lennys also put procedures in place to ensure that guests and crew members were safe during the pandemic. As dining rooms began opening up, the ability to do so safely also contributed to strong sales and positive customer experiences.
"Safety was of paramount importance to us," Hough says. "We helped our franchise owners implement best practices to keep their guests and employees safe. We installed plexiglass, social distancing markers, made masks mandatory, and implemented sanitizing procedures. It was our job to ensure that our franchisees had everything they needed to be successful – and they really went above and beyond to deliver the exceptional customer service our brand is known for – even with everything else going on."
In order to help franchise owners increase profitability, Lennys also streamlined the menu to make it more efficient, and focus on what the brand does best.
"We trimmed our menu from over 20 items down to 14," Hough says. "This dramatically simplified our operations and laser focused on the quality that we're known for. Our franchise owners became hyper-aware of food usage and waste, and by eliminating the high cost items, we were able to reduce costs by 1-2% on average, which is a big win."
While customers came to prefer mobile ordering, Lennys also shifted their marketing efforts to appeal to their loyal following and attract more guests.
"We shifted our marketing, and it really worked," Hough says. "We were able to attract new fans, as well as better tailor our message to our core customers, who were in their homes. We also began focusing on dinner service for the first time, which is showing really strong results."
Of course, the key to Lennys success is the fact that our fans think of us as their neighborhood sandwich shop.
"Our fans don't think of us as a chain," Hough says. "Our franchise owners are well known in their community. They build relationships, and their guests reward them with loyalty. That's what makes us different from the other sandwich franchises out there – we become a part of the communities where we operate, and the communities embrace us for it."
Ready to Deliver the Lennys Experience to Your Community?
For in-depth details about the Lennys franchise opportunity, download the free franchise report. You also can learn more by visiting the Lennys franchise research pages.