Training and Development Are Key Strengths for Lennys Franchise Owners
A built-in program, designed to help owners utilize the tools and processes for a successful launch and sustained growth, is paramount to accomplishing the franchisee's goals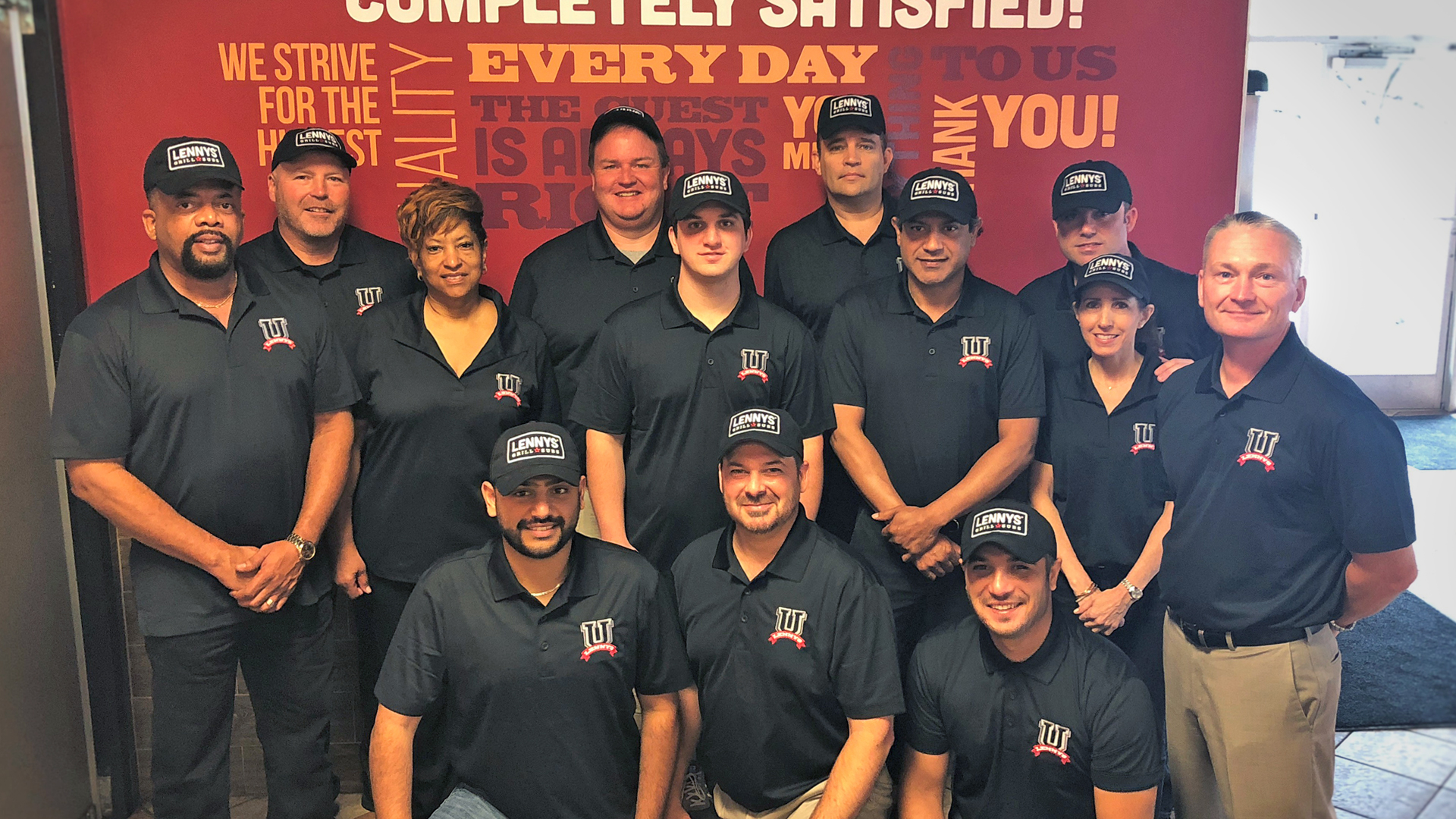 When Franchise Business Review reached out to Lennys sandwich franchise owners for their input on the business model, they received some powerful data. That's because Lennys owners are enthusiastic and engaged in helping the brand grow, particularly in the area of training and development, says Jennifer Benjamin, Vice President of Franchise & Market Development.
"We look forward to the FBR survey results every year because it allows us to keep a pulse on our franchisees as it relates to where we are exceeding their expectations and areas that might need some attention," Benjamin says. "We carefully review every survey, including the write-in comments, and compare the results year over year. Those results are shared with our entire team and a game plan is set in motion to correct the areas of opportunity.
Training and support lauded for value
FBR is after a few key metrics when reviewing the data: ongoing training and support, advertising and promotion, effective technology and communications. Lennys improved in EVERY category, showing that we truly value the input from our franchisees and are making enhancements and additions to our tools and processes to better serve their needs.
"This is an area that Lennys doesn't take lightly," Benjamin says. "We enhanced our online training materials, in-store procedure guides, recipe books and more. We've also upgraded our POS systems to help our franchisees manage their business more effectively and have added video tutorials for them to easily access if there are further questions. The tools, processes and support we provide directly impact Franchisee Success, so we are committed to constantly look for ways to improve them."
Communication is key to success
In fact, the franchise owners surveyed said that communication within the Lennys system was very good and improving, jumping that score up almost 10 points from the 2017 survey. And they can look for even more, as Lennys continues an aggressive growth strategy that is seeing success as the brand expands in new and existing markets.
"Franchisee Success is the number one focus of our company. By utilizing this data to constantly improve upon our systems and support to better serve our franchisees, we've seen a tremendous uptick in our franchisee satisfaction," Benjamin says. "This has motivated our existing franchisees to grow into multiple units and has provided value for new entrepreneurs looking to join our franchise family knowing the overwhelming support they will receive."
Since 1998, when the first Lennys restaurant opened in Memphis, Tennessee, its mission has remained unchanged: to make and serve great food alongside an unmatched customer experience. Known for its signature "World Class Philly Cheesesteaks," as well as unique grilled sandwiches, deli sandwiches and salads, Lennys Grill & Subs offers breads baked fresh daily, premium meats sliced to order and toppings that are freshly prepared. Lennys is aggressively recruiting franchisees for single-unit, multi-unit and area development opportunities.
Ready to open a Lennys franchise in your community?
For in-depth details about the Lennys franchise opportunity, download the free franchise report. You also can learn more by visiting the Lennys franchise research pages.