Lennys Grill & Sub Franchise Review: Meet Ranee Huff, Marketing & Communications Manager
Ranee Huff was just 21 years old and had just moved to Memphis, Tennessee when she started what would become a long and successful career with the Lennys Grill & Subs franchise.
Now serving as Marketing and Communications Manager, Huff has seen the company evolve from a small operation that gained a loyal following to a wildly successful franchise, which still to this day, has a devoted fanbase that keeps coming back for the iconic subs.
"We pride ourselves on serving the highest quality food," Huff said. "And our success derives from that commitment to high quality and fresh ingredients, generous portions and excellent customer service."
In this interview, Huff talks about Lennys commitment to its franchisees, why now is the right time to invest in the company and how Lennys is set up for success after the recent acquisition by Gosh Enterprises.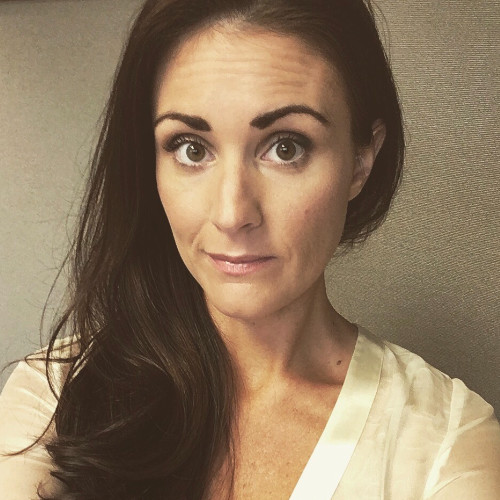 Q: What's one of the most important parts about owning a Lennys Grill & Subs?
A: We want our franchisees to be engaged in their community, and learn the names of the people that come in every single day and choose to do business with us. There are so many other places where people can go and eat food and spend their money, but the fact they've chosen us, we're very honored and grateful. That neighborhood feeling is what keeps people coming back, in addition to obviously the amazing food.
Q: What sort of culture is emphasized at the corporate level?
A: People want to be involved with a company that makes you feel what you're doing is important and your contributions are important. And, we do very much value our franchisees and the feedback they bring to us. It's an open door policy, and we encourage feedback, because we can't be better unless we hear from them. And I like to think of it as one big family. All of our franchisees – we know them personally. Any time of the day, we're there to go above and beyond to help, because it's a big family. And if they don't succeed, we don't.
Q: What marketing support does Lennys offer?
A: For our franchisees, it's their business and they can make their owns decisions, but there is a brand standard. I work with franchise owners and help them with research to understand the dynamics of their market and advertising options. We're here if they needed anything, like artwork, social media and ads. And with the acquisition by Gosh, we now have a marketing team to share ideas and successes as well.
Q: How has the acquisition gone?
A: It's been beyond expectations. We now have a fresh set of eyes looking at things, and people who have years of experience in the restaurant industry. We really took a step back and looked at what's working and what's not, and how to better improve the business model. And its propelled us to a point where we've seen a notable increase in sales.
Q: Why is now the right time to invest in Lennys?
A: The pandemic gave us the opportunity to really look at our business model, and fine-tune it. And yes, we're always going to want to be better, but we're at a point where we know what the future is, and it looks promising for incredible growth.
Q: What are some of the future goals?
A: I think our focus for the future is really going to be on the digital aspects, like social media, online ordering and our mobile app website. It's important to have a really nice brand presence on the internet. I think 98% of humans on the face of the planet go to Google, and so with a good web presence, it's going to retain our loyal fan base as well as bring in a whole new generation of customers.