Catering Adds Significant Revenue Opportunity for Lennys Franchise Owners
Taking Lennys to large groups and events builds both revenue and recognition
Bringing in guests is the goal for every Lennys Grill & Subs sandwich franchise owner. Taking Lennys to those customers outside the restaurant is possible as well, thanks to a robust catering service that grows revenue and builds community awareness for the brand.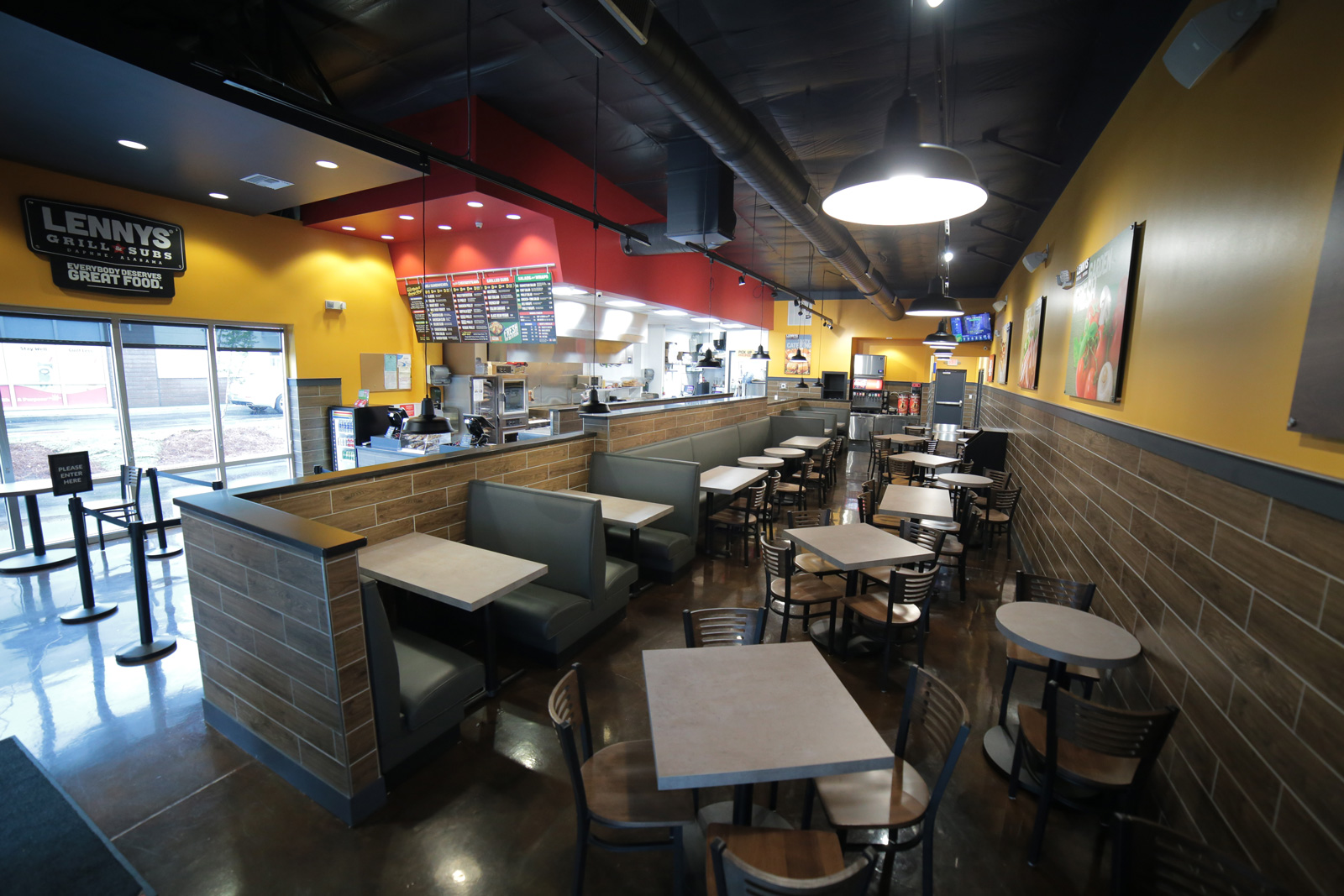 "Our franchise owners work very hard to build up their in-store business and serve a loyal clientele," says Jennifer Benjamin, Vice President, Franchise & Market Development. "They also are able to capture business through our catering program, which lets them serve those same customers, as well as others who may not have experienced Lennys food in the past"
Different catering options provide value
Every Lennys sandwich franchisee can offer catering alongside its in-store menu. There are several options, each of which can be tailored to serve any size group. Sandwiches, drinks and side items are available in party platters and individual box lunches. Hot catering, which involves cheesesteaks and/or meatball subs, is prepared to order and served with supplies to keep the food hot.
"The catering menu was created to bring as much of Lennys menu as possible to outside events, so it's very comprehensive," Benjamin says. "By offering platters as well as boxed meals, a Lennys sandwich franchisee can handle all sizes of groups and offer as much variety as possible. The hot-catering option is a huge differentiator for Lennys, because it allows customers to enjoy our world – class philly cheesesteaks at their event."
Enhancing revenue through outside sales
The catering menu's selections require no additional staff or equipment, so it can be done alongside regular orders during the restaurants normal business hours. That means no special expense other than the additional inventory, which will be recaptured through the catering sales.
"Catering serves many goals for a Lennys franchise owner," Benjamin says. "It can be a major source of revenue, but it also allows the Lennys team to get out into the community and showcase the brand in a positive way. Lennys food gets raving reviews at catered functions. That leads to increased loyalty from the customers who ordered the catering, as well introduces new guests to the Lennys experience."
Since 1998, when Lennys first restaurant opened in Memphis, Tennessee, its mission has remained unchanged: to make and serve great food alongside an unmatched customer experience. Known for its signature "World Class Philly Cheesesteaks" as well as unique grilled sandwiches, deli sandwiches and salads, Lennys Grill & Subs offers breads baked fresh daily, premium meats sliced to order and freshly prepared toppings. Lennys is aggressively recruiting franchisees for single-unit, multi-unit and area development opportunities.
Ready to open a Lennys franchise in your community?
For in-depth details about the Lennys franchise opportunity, download the free franchise report. You also can learn more by visiting the Lennys franchise research pages.