Lennys Franchise Makes it Easy for Owners to Grow Into Multiple Locations
Many new and existing owners are leveraging incentives to lock down space in their markets as they plan to expand their Lennys footprint over time
Can you make a good thing better? Absolutely, and if your entrepreneurial goal is to own not just one, but a series of thriving restaurants, then Lennys Grill & Subs franchise is a don't-miss opportunity.
"One reason why Lennys sandwich franchise is growing as quickly as we are is because of our simple operating model and a support system whose sole focus is franchisee success," says Jennifer Benjamin, Vice President of Franchise & Market Development. "It's a huge vote of confidence in our brand, and we work very hard to help existing and new franchisees become multi-unit operators.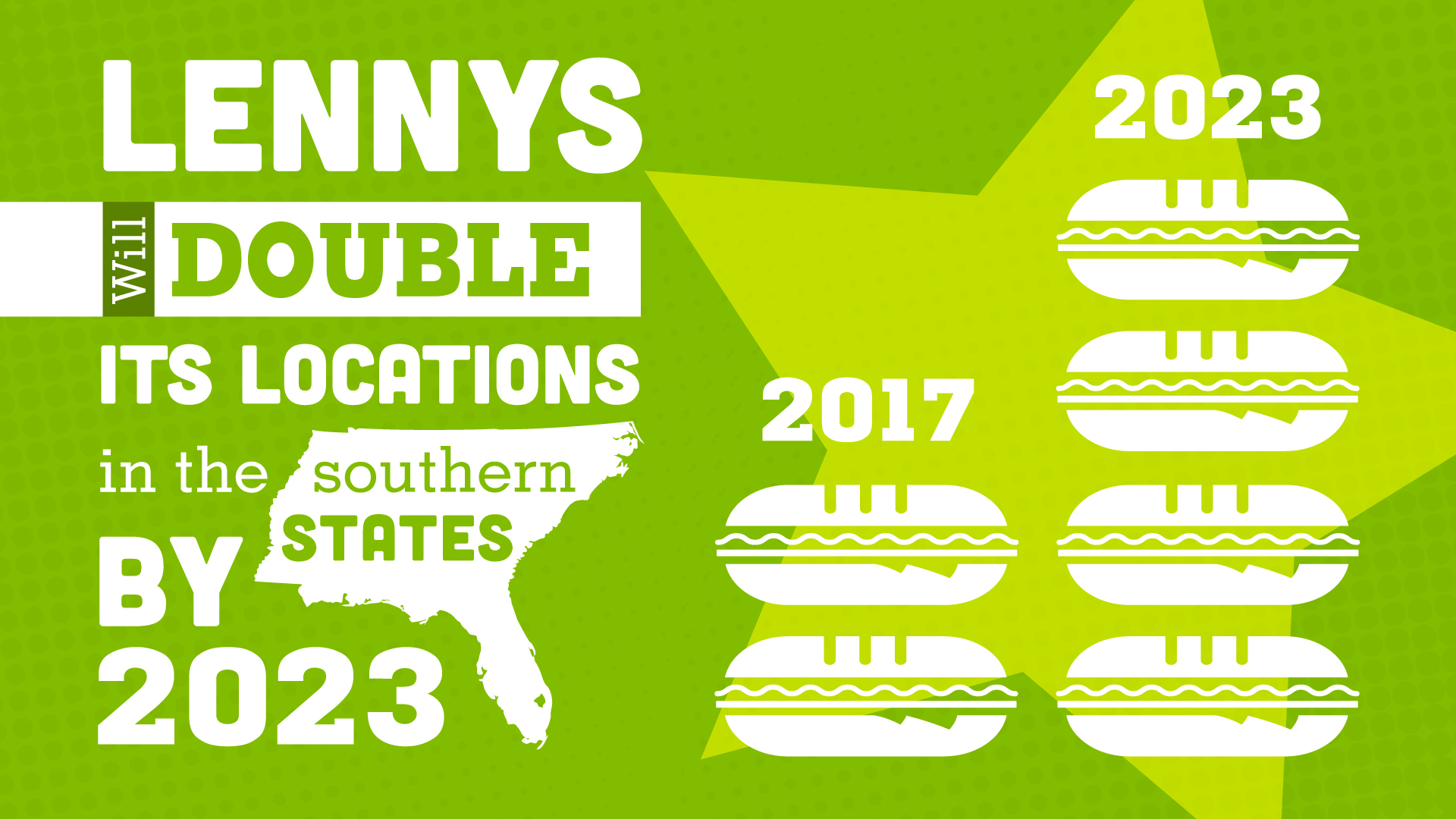 Purchase an existing Lennys sandwich franchise
Lennys offers ownership incentives for new and current owners who are looking for more than one site. These cover both new-build restaurants as well as taking over an existing Lennys franchise, or a combination of the two. 
"The goal behind these package deals is to allow someone who wants to control a specific area the chance to do so," Benjamin explains. "That might be a community where Lennys is already established, or one where the restaurant is being introduced. This lets the franchise owner have a much more visible plan for future growth."   
Plan ahead for more units over time
That is a key differentiator for Lennys, because in addition to helping that particular franchise owner set his or her growth strategy, it also allows for other entrepreneurs who want to own a Lennys franchise to customize their own plans by knowing who else is in the market.
"We are laser focused on providing the clearest path for our franchisees to grow beyond one unit," Benjamin says. "That has allowed us to help both longtime owners who want to expand as well as new partners who have big dreams. Lennys sandwich franchise is growing fast, and we're also growing smart, thanks to dynamic planning like this." 
Since 1998, when Lennys first restaurant opened in Memphis, Tennessee, its mission has remained unchanged: to make and serve great food alongside an unmatched customer experience. Known for its signature "World Class Philly Cheesesteaks" as well as unique grilled sandwiches, deli sandwiches and salads, Lennys Grill & Subs offers breads baked fresh daily, premium meats sliced to order and freshly prepared toppings. Lennys is aggressively recruiting new franchisees for single-unit, multi-unit and area development opportunities. 
Ready to open a Lennys sandwich franchise in your community?
For in-depth details about the Lennys franchise opportunity, download the free franchise report. You also can learn more by visiting the Lennys franchise research pages.