Is Your Community A Great Fit for a Lennys Franchise?
Lennys franchise locations work well in urban and suburban markets thanks to their outstanding food and genuine hospitality that build a loyal clientele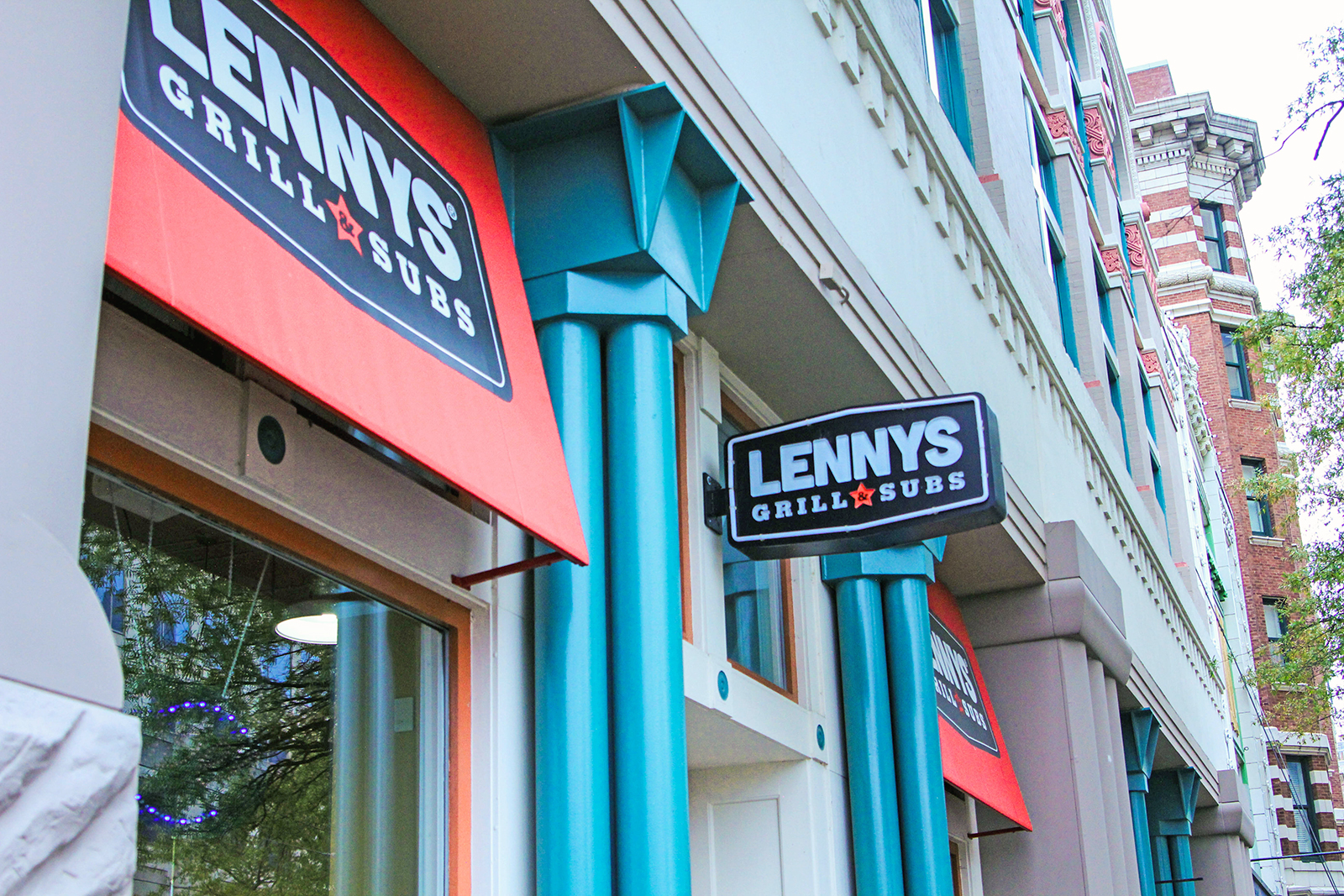 If you're looking at the Lennys Grill & Subs franchise opportunity and are unsure if your market is ideal, ask yourself this question: Do you like great food and terrific customer service? If the answer is yes, and you're pretty sure your friends and family feel the same, then Lennys is a good choice.
That's because Lennys Grill & Subs has succeeded for more than 20 years, and built a strong and loyal client following, around those two major ideals. Serving high-quality sandwiches and salads and doing so in a way that makes every guest feel valued has allowed the brand to grow in markets of all sizes.
Consumer appeal builds market support
"Lennys restaurants thrive in busy cities, as well as suburban areas with lots of commercial development," says Jennifer Benjamin, Vice President of Franchise & Market Development. "It's not an either/or type of business — we do well everywhere."
That's because, she says, "People want high-quality,fresh food, and they want to be treated with kindness and respect. Every Lennys franchise owner and his or her staff makes that happen all day, every day. Even in areas where there are a lot of dining choices, Lennys is able to build a dedicated following thanks to those simple, but important, focal points. As a brand, we want our guests to feel welcomed, appreciated and have an experience that brings them back time and time again. "
A brand on the move also gets noticed
Lennys sandwich franchisees also succeed because the brand refuses to stand still. In addition to menu changes and upgrades to retain consumer interest, Lennys also has aggressively moved into the online ordering and third-party delivery space in order to help franchise owners grow their non-dine-in revenue.
"The new Lennys mobile app is amazing for both our guests and our franchise owners," Benjamin says. "It allows diners to quickly and easily become loyalty VIP members, accumulate points for more reward choices and streamlines their ability to make purchases ahead of time. For our franchise owners, we are able to utilize our rewards system for ongoing, targeted marketing. That builds visit frequency, creates more brand awareness, and eventually, translates to more income for our franchise owners. Our team at Lennys is dedicated to being ahead of the curve when it comes to how people interact with our brand and making sure that our owners are out in front and earning the most revenue possible."
Since 1998, when Lennys first restaurant opened in Memphis, TN, its mission has remained unchanged: to make and serve great food alongside an unmatched customer experience. Known for its signature "World Class Philly Cheesesteaks" as well as unique grilled sandwiches, deli sandwiches and salads, Lennys Grill & Subs offers breads baked fresh daily, premium meats sliced to order and freshly prepared toppings. Lennys is aggressively recruiting new franchisees for single-unit, multi-unit and area development opportunities.
Ready to open a Lennys franchise in your community?
For in-depth details about the Lennys franchise opportunity, download the free franchise report. You can also learn more by visiting the Lennys franchise research pages.