Lennys Closed Out 2018 With Strong Growth in New and Current Markets
Entrepreneurs eager to capitalize on Lennys' blend of outstanding food and genuine hospitality are spurring development across the United States
Considering becoming a Lennys Grill & Subs franchise owner in 2019? You're in good company! You'll be joining an enthusiastic group of entrepreneurs who came on board in 2018 after studying the Lennys franchising model; they realized what a good fit it was for their own small-business ambitions.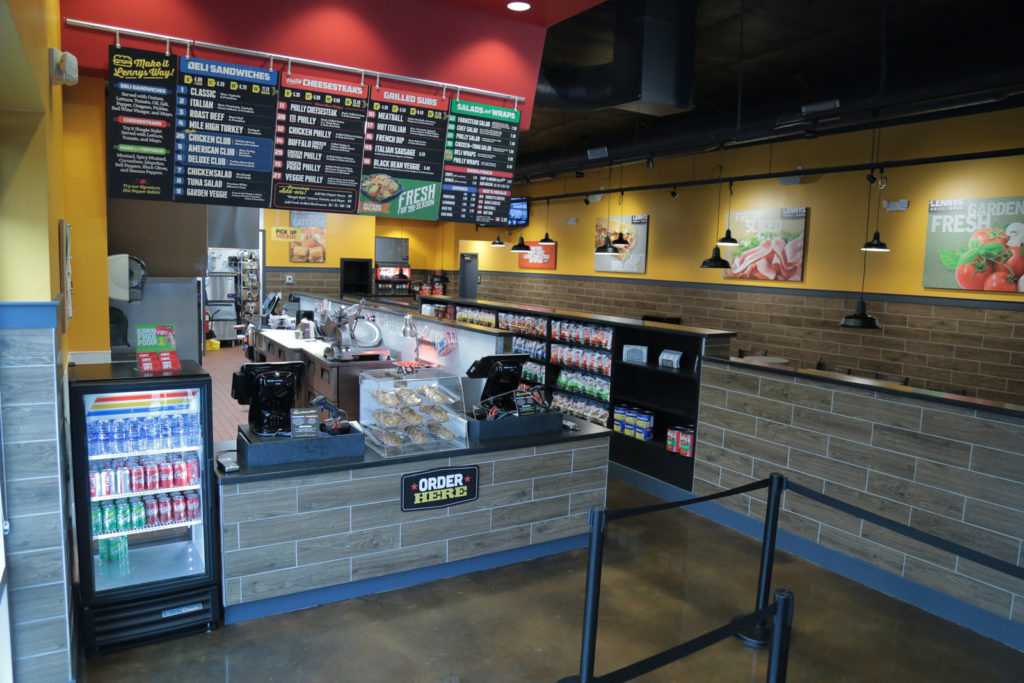 Where is Lennys growing? Just pick a spot on the map. In recent years, Lennys has entered or expanded markets in Alabama, Tennessee, Arkansas, Illinois, Mississippi, Texas and Florida. Few, if any, sandwich franchises can claim this kind of growth in new markets alongside dynamic infill in existing territories, says Jennifer Benjamin, Vice President of Franchise and Market Development.
All markets receptive to Lennys concept
"If Lennys was doing well in new markets that would be outstanding," Benjamin says. "And I would be saying the same if Lennys franchises were expanding in our current markets. The fact that we are seeing both is testament to what a strong and well-rounded package Lennys is, both for guests and for franchise owners."
Benjamin credits strong performances by Lennys sandwich franchise locations in longtime markets for spurring interest. In many territories, that has taken the form of longtime franchise owners being able to move into retirement and enjoy the fruits of their labor thanks to plenty of interest in their Lennys Grill & Subs location.
Multiple-location agreements on the rise
"One of the goals of owning your own business is being able to expand into multiple restaurants," Benjamin says. "Many Lennys franchise owners and new entrepreneurs have been able to make that happen this year because of the heightened interest in the brand, coupled with its very affordable entry point."
What's more, she adds, "Some of those new owners are purchasing existing locations alongside the option to expand into new Lennys sites of their own, so we are seeing growth come in lots of different ways. It all points to a very busy 2019 as more entrepreneurs discover all that Lennys has to offer."
Since 1998, when Lennys first restaurant opened in Memphis, Tennessee, its mission has remained unchanged: to make and serve great food alongside an unmatched customer experience. Known for its signature "World Class Philly Cheesesteaks," as well as unique grilled sandwiches, deli sandwiches and salads, Lennys Grill & Subs offers breads baked fresh daily, premium meats sliced to order and toppings that are freshly prepared. Lennys is aggressively recruiting new franchisees for single-unit, multi-unit and area development opportunities.
Ready to open a Lennys franchise in your community?
For in-depth details about the Lennys franchise opportunity, download the free franchise report. You also can learn more by visiting the Lennys franchise research pages.