Lennys Owners Are Active and Engaged in Brand Decisions
Two-way communication is a key to success for Lennys franchise owners
Lennys sandwich franchise owners are an integral part of brand decisions, whether it's a menu change or a guest experience improvement. Our experienced executive leadership team prioritizes franchisee communications, from continual training and feedback that never leaves owners out of the loop, to an established franchisee advisory council that meets quarterly.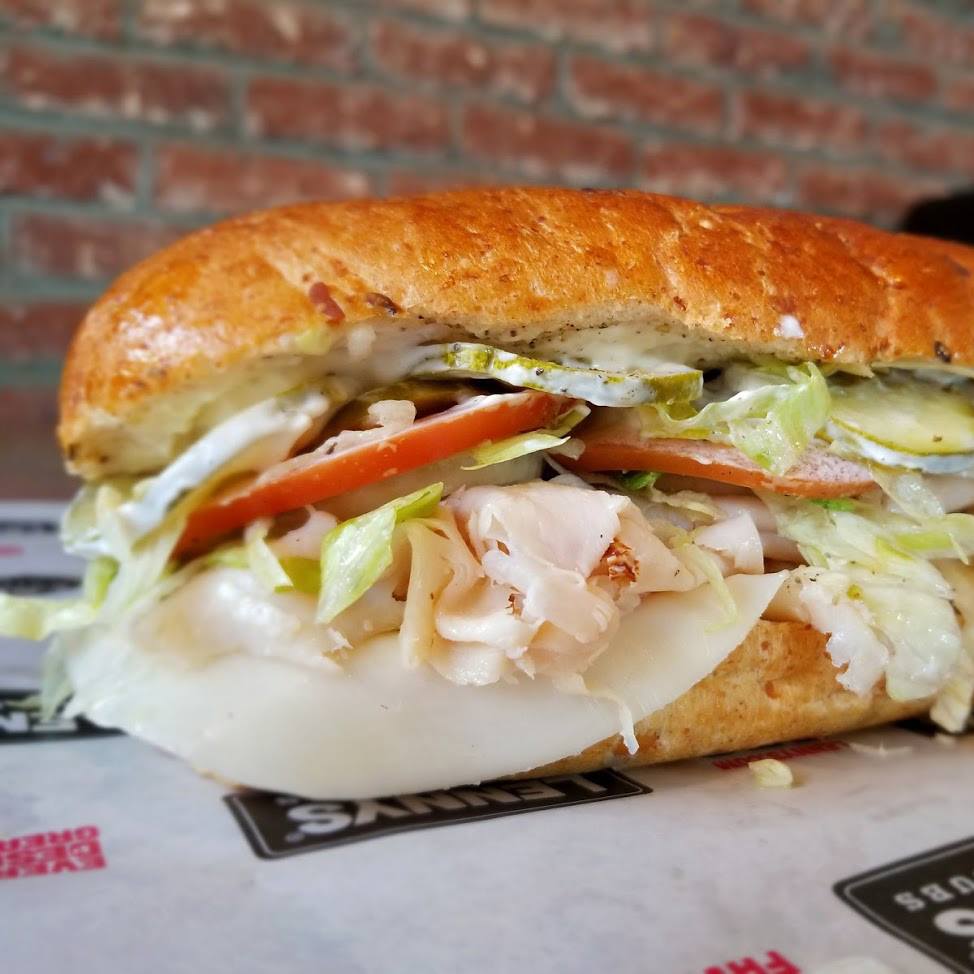 "Lennys was founded on the premise that great-tasting, high-quality food can and should be delivered with an unmatched guest experience. We take that unique approach very seriously, and that's the same approach our executive team, trainers and everyone at the corporate office takes with our franchise partners," says Jennifer Benjamin, Vice President of Franchise & Market Development.
Executive team support is key
At Lennys, our executive team and franchise owners are partners, which is a distinguishing feature of our brand. In fact, our franchisee owner satisfaction helped us garner the top spot in the sandwich chains category in QSR magazine's list of Top 6 Franchise Deals by Franchisee Satisfaction. Additionally, we earned a spot on Franchise Business Review's Satisfaction Reward list for the second year in a row.

From the minute they sign their franchisee agreement, our corporate team works with owners to make sure they have all the tools needed for success. We also bring owners in as often as needed for training and feedback.

"There would be no Lennys brand without the success of franchisees," Benjamin says. "They are, in every sense of the word, our executive team's customers. By modeling what makes Lennys different to them, we ensure that they carry that drive toward an unmatched customer experience forward to all their guests."

Strong operational systems and franchisee relations help owners thrive
Our emphasis on partnering with our franchisees is a strong selling point for many owners. Take Asheville, North Carolina, owner Assef Alnasraween. He was eager to take his hard-working knowledge about the sandwich business and launch his own business. With Lennys, he found the perfect vehicle for his ambition and skills due to our strong operational systems and an executive leadership team that places great value on franchisee input.

"Leadership is still very available to me when I need any kind of support," Alnasraween says. "If I did not have this kind of teamwork happening around me, I don't know if I would want to expand."

Support from the Restaurant Support Center team also has been an integral part of success for existing owners interested in becoming multi-unit operators. That's certainly been the case for 2017 Franchisee of the Year Andy McGee, as he prepared to launch his second location last year in Alabama. "The support has been impressive. I have weekly conference calls with the Restaurant Support Center team," says McGee. Franchisees also are assigned a Lennys Franchise Business Coach who visits your restaurant monthly to provide support and listen to suggestions on ways to improve operations.

Since 1998, when Lennys' first restaurant opened in Memphis, Tennessee, its mission has remained unchanged: to make and serve great food alongside an unmatched customer experience. Known for its signature "World Class Philly Cheesesteaks" as well as unique grilled sandwiches, deli sandwiches and salads, Lennys Grill & Subs offers breads baked fresh daily, premium meats sliced to order and freshly prepared toppings. Lennys is aggressively recruiting new franchisees for single-unit, multi-unit and area development opportunities.

Ready to open a Lennys franchise in your community?
For in-depth details about the Lennys franchise opportunity, download the free franchise report. You also can learn more by visiting the Lennys franchise research pages.