Lennys Grill & Sub Franchise Named A Top Investment For 2021
The beloved sub-franchise is "ranked, reviewed, and recommended" in Franchise Business Review's annual list of best franchise opportunities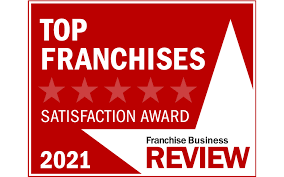 Franchise Business Review named Lennys Grill & Subs to their prestigious list of "The 200 Best Franchises to Buy in 2021 – Ranked, Reviewed, Recommended."
The "Top 200 Franchises" list is especially noteworthy, as it takes franchisee satisfaction into consideration, basing their ranking on actual reviews from over 28,000 franchise owners across more than 300 of the leading franchise companies.
One of the best ways to determine if a franchise opportunity is worth investing in is to ask the franchise owners.
We're proud that our franchise owners love their business!
"We're incredibly grateful and honored to be named a top franchise opportunity by Franchise Business Review," says Elias Moaikel, President of Lennys Grill & Subs. "It's even more humbling to know that this list is determined by our current franchise owners.  It validates the effort and energy invested to help them thrive despite the constant changes and challenges of the last 18 months, and speaks to the passion they have for our brand."
Lennys franchise opportunity exists to help entrepreneurs make the leap into small business ownership. After developing a devoted following for the last 20 years, Lennys has continued to expand its customer base. Our focus on serving the highest-quality products with great service has given our loyal customers a reason to return to us time and time again.
In order to help franchise owners increase profitability, Lennys Grill & Subs continues to deliver an incredible experience that makes our customers excited to come back – and that's exactly how we treat our franchise owners.
According to CNBC, mobile delivery went up 208% at the height of the pandemic. As the economy begins to recover, Lennys Grill & Subs is well-positioned to meet the needs of customers in the new normal. Launching a mobile ordering platform in 2019, our innovative investments are giving customers easy access to our iconic menu. The convenient platform quickly became a key driver in the brand's sales and ability to thrive during the last year's challenges.
We genuinely value our franchisees and provide exceptional training, ongoing coaching, and technology to help them succeed in business. With low costs of ownership, a proven business model that emphasizes simplicity and profitability, and ongoing training and support, Lennys Grill & Subs is a lucrative investment in the growing quick-service food industry.
"We've invested significantly to improve the overall ease of our business model for our franchisees, as well as cultivated new ways to increase the level of profitability that our franchisees experience in their restaurants," Moaikel says. "The success of our franchisees is of paramount importance to us, and that commitment is the cornerstone of everything we do."
Ready to open an iconic sub-franchise in your market?
Lennys is the best bet in the popular sandwich category of franchising. This business is practical and affordable to own, making it a wise investment for experienced food operators, multi-unit owners, and even entry-level, first-time entrepreneurs. For in-depth details about the Lennys franchise opportunity, download the free franchise report. You also can learn more by visiting the Lennys franchise research pages.