Meet Asheville, N.C., Lennys Franchise Owner Assef Alnasraween
Creating a dynamic customer experience has led to a loyal following for this franchise owner, who preaches the value of personal interaction
After working for many years in the fast-casual sandwich franchise sector, entrepreneur Assef Alnasraween was eager to take his hard-working knowledge and launch his own business. With Lennys Grill & Subs, he found the perfect vehicle for his ambition and skills.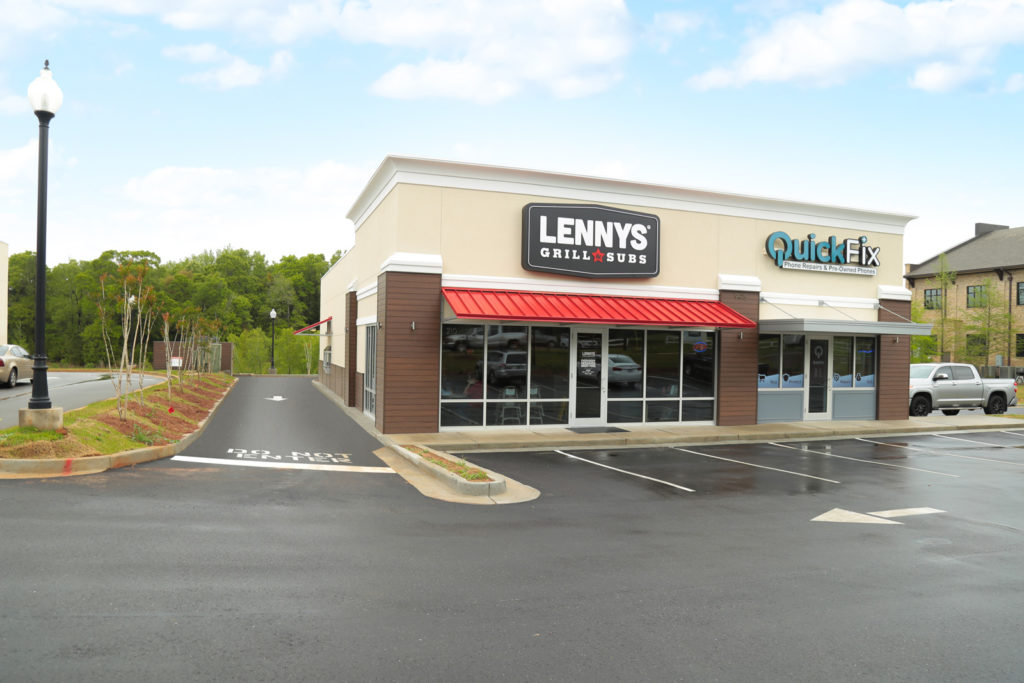 Alnasraween owns a Lennys franchise in Asheville, North Carolina. He purchased this existing Lennys in 2012 and is scouting locations for a second restaurant in the booming city. That is a testament, he says, to the support he's gotten from the community and from the corporate team at Lennys over the years.
Owning a business fulfills lifelong ambition
"I had worked many jobs at other shops and wanted my own business but had to wait until the economy was in better shape," Alnasraween says. "A friend and I were looking around to see what was out there, and we became familiar with our local Lennys, which had opened in 2007. The owner was looking to sell, and so we decided that we would take advantage of this opportunity that had presented itself to us."
From day one, he had a simple goal: Provide the best of everything, whether that was customer service or food. That has allowed him to improve on sales year after year, and also build up a solid and expanding customer base.
"We are here for our guests, and they know that," he says. "Why wouldn't you want to do your best for the people who are coming to your business? They know we are happy to see them, and they keep coming back. We make sure everyone has a positive experience."
Training, other support has been crucial
Even though Alnasraween was familiar with the workings of a sandwich franchise, he knew that Lennys Grill & Subs had its own operational systems. He was eager to learn those and found strong partners in the executive team.
"We were able to come in and get off to a great start thanks to their help," he says. "They still are very available to me when I need any kind of support. If I did not have this kind of teamwork happening around me, I don't know if I would want to expand. As it is, I am eager to do so because of the great people in Asheville, who are so nice and loyal and appreciate good food and a clean, inviting restaurant, as well as the Lennys executives who are working hard to make sure that I am happy, as well."
Since 1998, when the first Lennys restaurant opened in Memphis, Tennessee, its mission has remained unchanged: to make and serve great food alongside an unmatched customer experience. Known for its signature "World Class Philly Cheesesteaks" as well as unique grilled sandwiches, deli sandwiches and salads, Lennys Grill & Subs offers breads baked fresh daily, premium meats sliced to order and freshly prepared toppings. Lennys is aggressively recruiting new franchise owners to meet a target of 200 restaurants by 2023.
Ready to open a Lennys franchise in your community?
For in-depth details about the Lennys franchise opportunity, download the free franchise report. You can also learn more by visiting the Lennys franchise research pages.