Lennys Grill & Subs Franchisee Review: Meet Don and Sarah Bomar
How a married couple built the highest-sales Lennys Grill & Subs restaurant
Don and Sarah Bomar have been in the Lennys system since the early 2000's and became franchise owners of the Bartlett, Tennessee, restaurant in 2003.  Their location is the original Lennys restaurant established in 1998, and to this day they still serve the same guests who walked in almost 20 years ago, as well as countless new faces who crave our delicious and authentic sandwiches.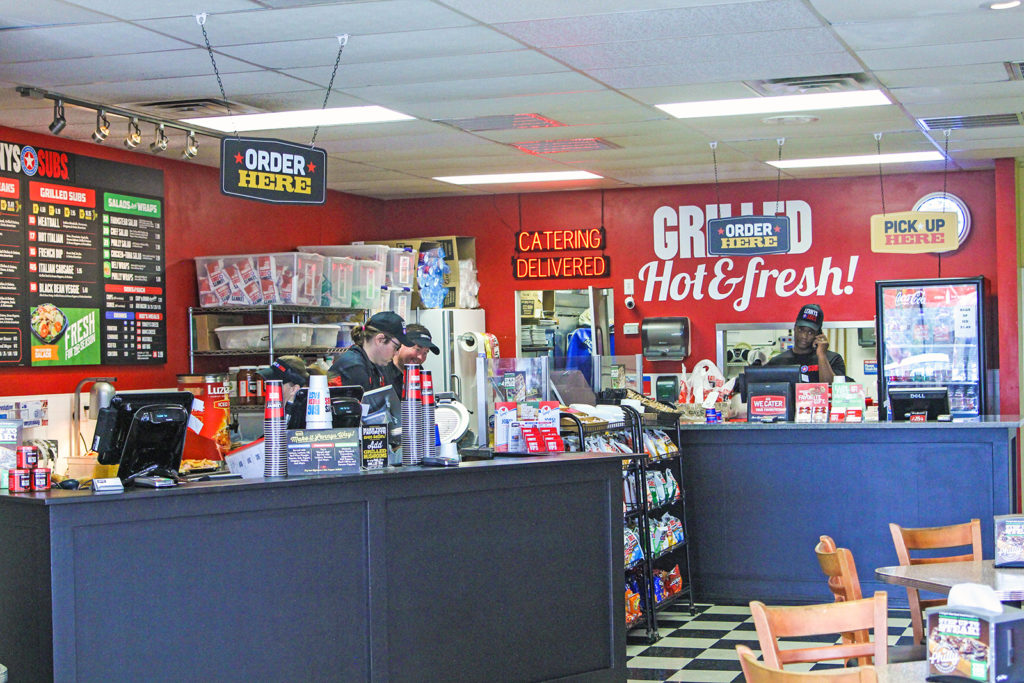 Since they acquired this restaurant from founder Len Moore, it has grown to become one of the top-performing locations in the entire Lennys system.
"The same people who were coming in when I first started as a team member in 1999 are still coming in to eat today," Sarah says. "There is such a community feel in this restaurant."
Don and his brother, Steve, spent 25 years in the grocery business while Sarah spent many years as an employee of the Lennys brand before taking the leap into owning their own sub franchise with Lennys Grill & Subs. Their experience in managing crews and keeping guests happy made a seamless transition into franchise ownership.
"We sold our little grocery store after being in the grocery business for 25 years," Don says. "We needed something to do and some income. We thought Lennys was going to be a good investment, coming from an all day and night operation. Lennys is what I call short and sweet, focusing primarily on the lunch and dinner segment. It's been really good for us."
At Lennys Grill & Subs, our mission is simple – to make and serve great food. Since opening in Bartlett, a suburb of Memphis, in 1998, we've won over the Southeastern and South Central United States with our high-quality sandwiches made with fresh ingredients, quick service and warm hospitality. It's this commitment to exceptional food prepared in an authentic fashion and exceptional customer service that the couple credits for their lasting success.
"We're in the people business; we just happen to sell subs," Don says. "Everything is fresh, all the ingredients are high-quality. We cut our meats and cheeses right off the slicer for every sandwich we prepare. But what makes our brand really special is the people."
Since the new leadership team has taken over in 2013, Lennys has become one of the rising stars of the $21 billion sub sandwich category. Our executive team has made significant investments in training, technology and a beautiful new store design to help give our franchisees the tools they need to succeed.
"I feel really good about the future of Lennys," Don says. "The new leadership team is doing the right thing to help our brand grow and flourish. I'm really glad to be a part of it."
Ready to open a Lennys franchise in your community?
For in-depth details about the Lennys franchise opportunity, download the free franchise report. You can also learn more by visiting the Lennys franchise research pages.