Lennys Grill & Subs Is a Smart Franchise Investment for 2018
Beloved sandwich franchise is poised for rapid expansion across the Southeast
Since debuting in 1998, Lennys Grill & Subs has won a cult-like base of sandwich franchise enthusiasts who love our high-quality sandwiches and exceptional customer service. In the $21 billion sub sandwich segment, Lennys stands out as a brand committed to making and serving great food. As a result, we have helped dozens of entrepreneurs realize their dreams of opening the best sub shop in their communities by franchising with Lennys.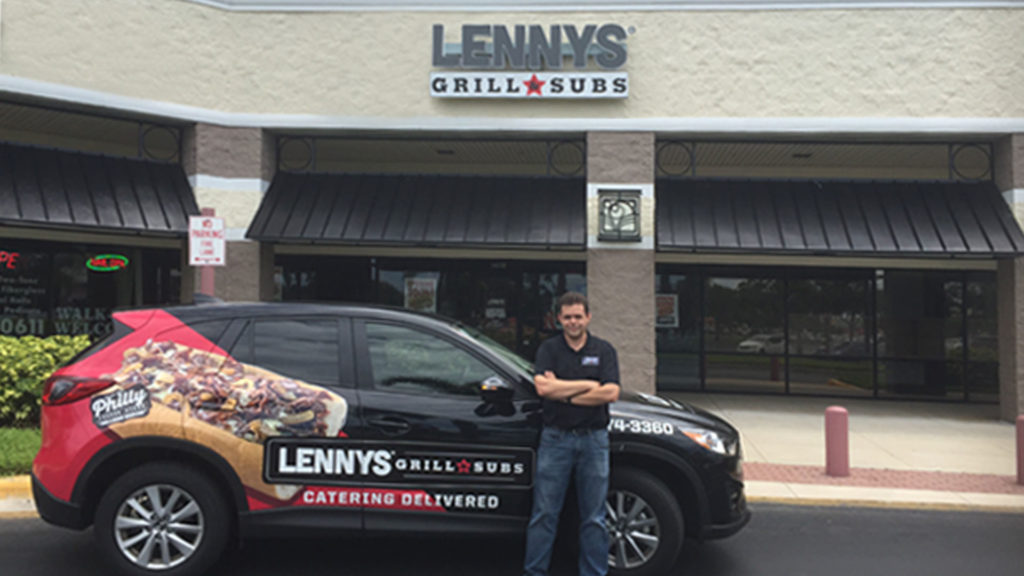 Our proven business model and the glowing reputation we enjoy are a testament to our franchise owners and our visionary executive team, all working together to ensure that Lennys restaurants provide a memorable experience to guests. In recent years, significant investments in in-house training, marketing and ongoing support have made Lennys one of the most forward-thinking sandwich franchise systems on the market.
"There's no question that now is a great time to invest in a Lennys Grill & Subs franchise," says Kevin Martin, President and Chief Executive Officer. "The No. 1 goal of this management team is to help our franchise owners thrive and prosper. Our effort to improve the guest experience by taking service back has reinvigorated our brand. We want to be the leader in this segment, and with our customer service and exceptional food the future of Lennys is extremely bright."
If you're considering opening a sub franchise in your community in 2018, here are three reasons why Lennys is a wise investment:
Better sandwiches = better business to own
While making and serving great food ought to be the goal of every sandwich franchise, few deliver on what consumers really want the way that Lennys franchisees do every day. We don't compromise on the quality of the ingredients we use or the way in which we serve our food. Our sandwiches are made with authentic and expertly sourced ingredients, and we're proud to emphasize local and regional ingredients that go above and beyond in delivering favorites like our Philly Cheesesteak and Mile-High Turkey subs.
"After tasting the food in a franchise location in Tampa, I knew I would be successful," says Jim Harmer, Lennys franchise owner in Polk County, Florida. "Lennys makes the best-tasting sub sandwiches, and that is the difference that catapults the brand ahead of the competition. The typical sub shop experience involves pressed meats, pre-sliced on waxed paper, served by an employee behind a counter who doesn't care to interact with the guests. We do the exact opposite. Our bread is baked fresh daily, and our fresh meats and cheeses are sliced seconds after our guests place their order. We also have delicious healthy and vegetarian options now, which makes our menu much more inclusive."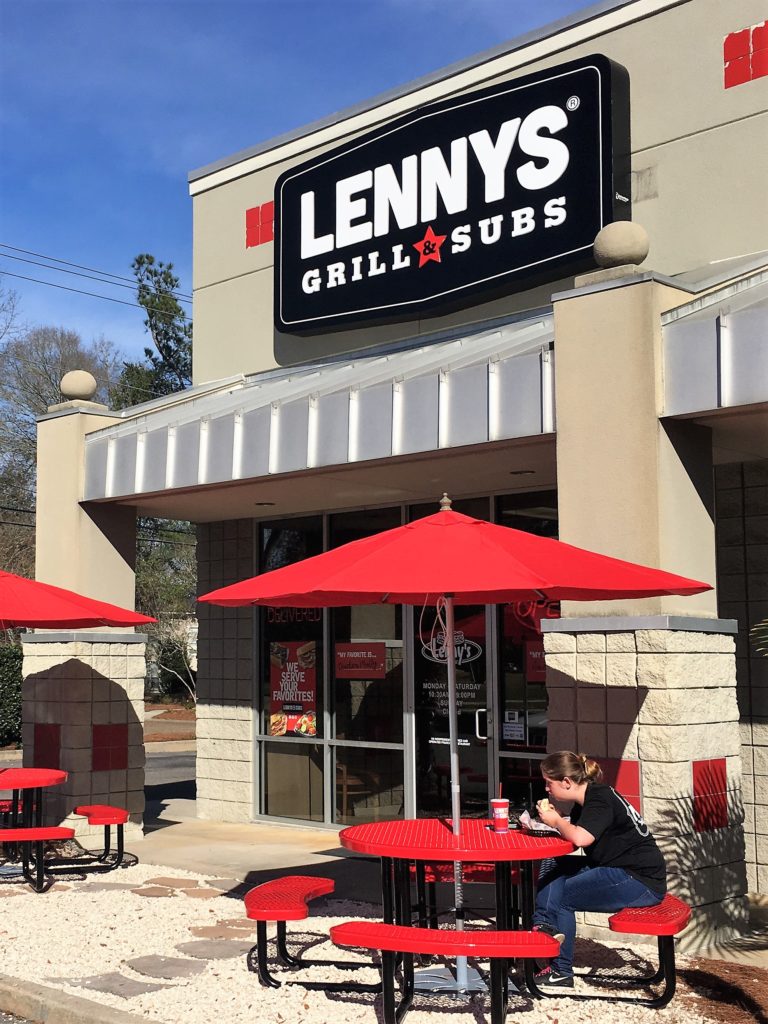 Taking customer service back
How often have you been in a sub shop that feels like a cafeteria line? At Lennys, we don't believe in treating people like cattle. We greet our guests with enthusiastic smiles. We bring their food directly to their tables, refill their drinks at no charge, and we bus the tables so guests don't have to bother with a trash can. This is why our guests come back time and time again.
"My Lennys restaurant has become enormously popular because we're a meaningful part of the community," says Andy McGee, a longtime Lennys franchise owner in Mobile, Alabama. "I know the guests who come in regularly, and I know their families. They come here not just because of our great food, but because of our ability to go above and beyond in connecting with them. This is also how we've been able to establish a profitable niche, because while many restaurants have great food, very few have both the food and the customer service."
Affordable investment with high return potential
The total investment to open a Lennys Grill & Sub franchise is $188,216 to $396,146, making Lennys a wise investment for experienced food operators, multi-unit owners and first-time entrepreneurs. According to our most recent Franchise Disclosure Document, half of our franchisees averaged gross sales of $753,879 and $98,371 in EBITDA. As a result of our easy-to-run business model, Lennys is rapidly growing in the Southeast and South Central United States where the demand for our sandwiches is skyrocketing.
"What's most exciting about Lennys is that we're still a very young brand with a lot of growth potential," says Jennifer Benjamin, Vice President of Franchise and Market Development. "There's so much white space available in the Southeastern and South Central United States, which is an extremely underserved market for the high-quality and affordable food that Lennys delivers to our guests. Lennys is a great opportunity because you can be successful with one restaurant, or you can realize your dreams of multi-unit ownership because of the ease of our business model. Our executive team is there to support you day in and day out. You will never be alone in your business if you choose to franchise with Lennys."
Since 1998, when Lennys' first restaurant opened in Memphis, Tennessee, its mission has remained unchanged: to make and serve great food alongside an unmatched customer experience. Known for its signature "World Class Philly Cheesesteaks," as well as unique grilled sandwiches, deli sandwiches and salads, Lennys Grill & Subs offers breads baked fresh daily, premium meats sliced to order and freshly prepared toppings. Lennys is aggressively recruiting new franchise owners to meet a target of 200 restaurants by 2023.
Ready to open a Lennys franchise in your community?
For in-depth details about the Lennys franchise opportunity, download the free franchise report. You can also learn more by visiting the Lennys franchise research pages.