Lennys Helps Franchise Owners Maximize National Sandwich Day
National marketing and awareness campaigns plus local efforts help raise visibility, create interest, drive business and boost revenues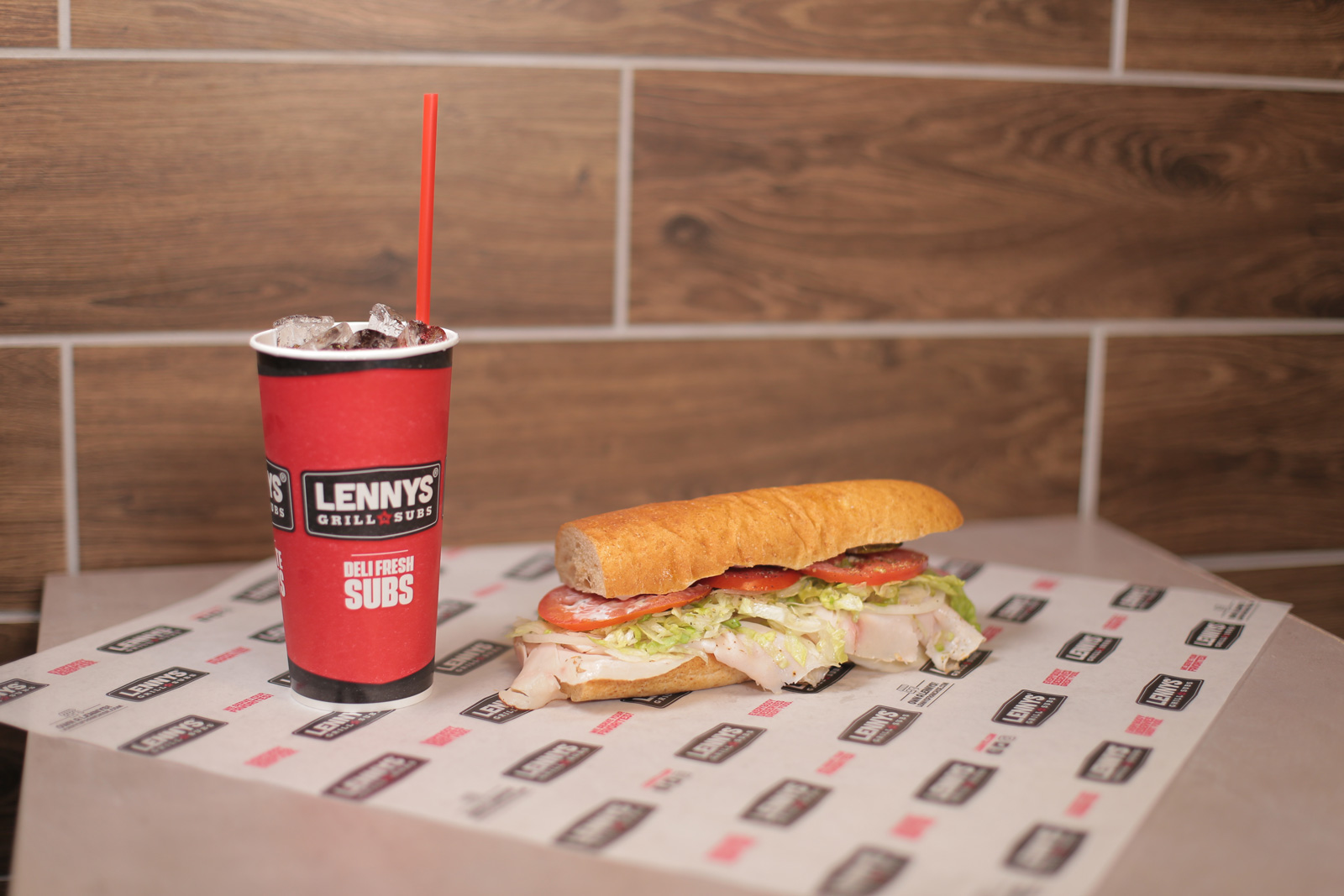 When a holiday rolls around that celebrates what a business does every day, they'd be crazy not to take advantage of it. That's why Lennys Grill and & Subs sandwich franchise owners jump at the chance to get behind National Sandwich Day every Nov. 2.
They are helped by the Lennys corporate marketing team, which promotes a coupon for a $2 discount on any sandwich at participating franchises, by sending a national news release, creating social-media ads and providing other material that franchise owners can use in their own markets, explains Jennifer Benjamin, Vice President of Franchise & Market Development.
Top-level marketing spurs local interest
The colorful coupons and ads are designed for local social media campaigns, which can target loyal Lennys sandwich franchise customers and bring them in on Nov. 2. The national release, which positions the brand in media coverage of the event, also spurs interest by highlighting Lennys core sandwich offerings:
"National Sandwich Day is a holiday tailor-made for Lennys," said Kevin Martin, president and CEO of Lennys Grill & Subs. "Our Philly Cheesesteak has developed a loyal guest following over the years, and we have just as many customers who visit several times a week for the Italian, the Mile High Turkey, the Roast Beef, the American Club and all our other delicious sandwiches. On Nov. 2, they get to enjoy their favorites and save some money — what could be better?"
Growing brand awareness fuels Lennys growth
Media releases such as this one, while focused on a particular bit of Lennys news, also have plenty of facts and figures about Lennys growth in new and existing markets, which generate interest in the franchise-media community. And it all combines to tell the Lennys story to new audiences, whether they are potential franchise owners or new customers.
"Our goals in marketing and outreach are to introduce Lennys to people who don't know us and to stay connected to our loyal guests," Benjamin says. "It's one of the many ways we support Lennys sandwich franchise owners who are busy running their restaurants. We work with them throughout the year to help them with marketing and outreach so that they can build their presence, as well as their profitability, in the communities they serve."
Since 1998, when the first Lennys restaurant opened in Memphis, Tennessee, its mission has remained unchanged: to make and serve great food alongside an unmatched customer experience. Known for its signature "World Class Philly Cheesesteaks," as well as unique grilled sandwiches, deli sandwiches and salads, Lennys Grill & Subs offers breads baked fresh daily, premium meats sliced to order and toppings prepared fresh each day. Lennys is aggressively recruiting new franchisees for single-unit, multi-unit and area development opportunities.
Ready to open a Lennys franchise in your community?
For in-depth details about the Lennys franchise opportunity, download the free franchise report. You also can learn more by visiting the Lennys franchise research pages.