Lennys Resale Opportunities Are a Boon for New Franchise Owners
Purchasing an in-operation location means revenue generation from day one and gives new franchise owners a head start on expansion plans
Many Lennys Grill & Subs sandwich franchise owners enjoy introducing the brand to their communities, including finding just the right location, completing the buildout and hiring and training staff. Others are just as eager to get started but would like to be a little further down the road in the beginning. For them, purchasing an existing Lennys franchise is the perfect solution.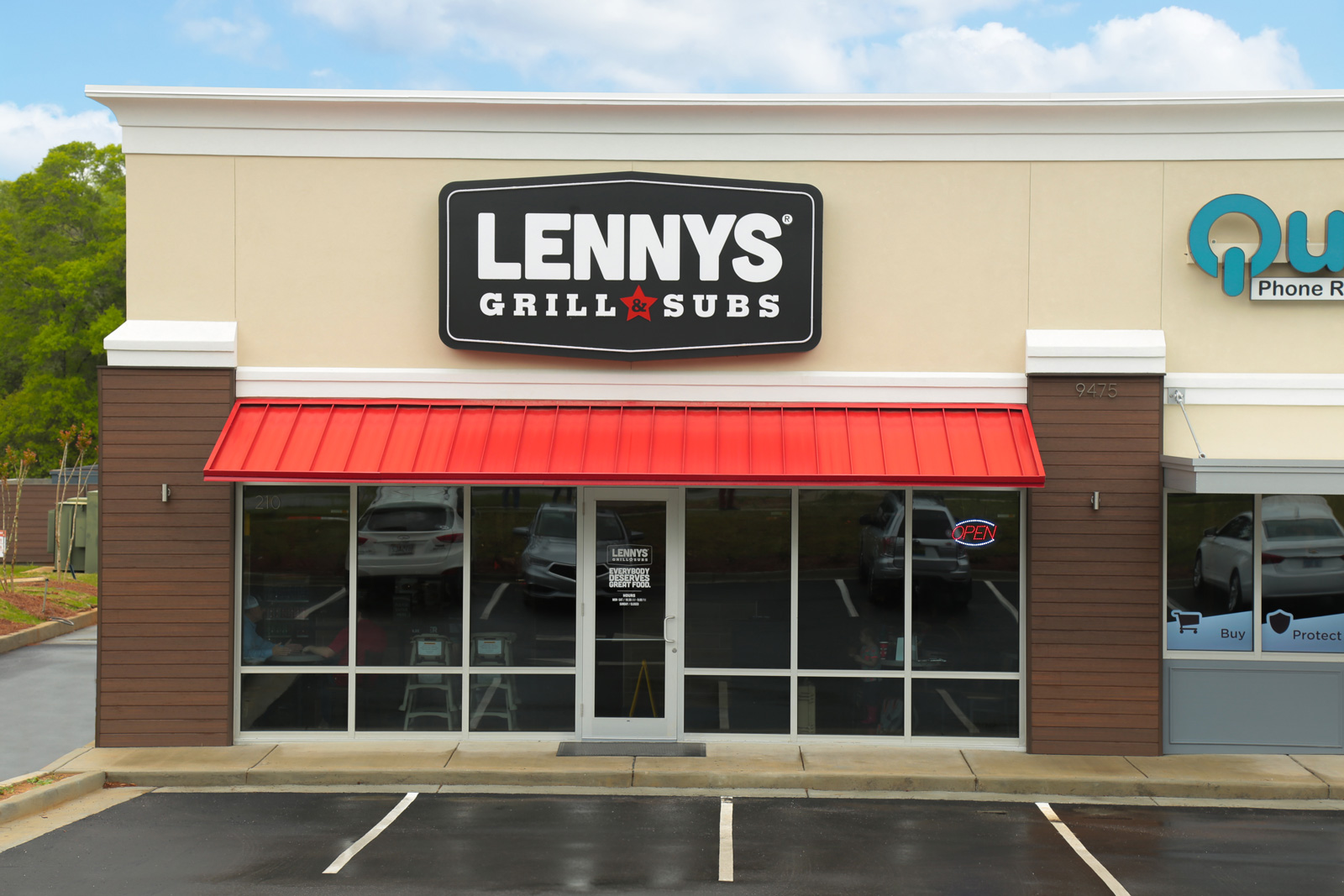 "Many Lennys owners have built a terrific business, and they are ready to move on to another venture or retire," says Jennifer Benjamin, Vice President of Franchise and Market Development. "They come to the table offering an amazing chance to buy a business that's up and running, has a loyal customer base and is producing revenue."
Existing stores offer unique opportunities
The process of becoming new owners of an existing business is not new, and it is becoming more common in the franchise world as owners with successful properties don't want to close them down. With the Lennys franchise model, that handoff couldn't be easier for both parties, Benjamin says.
"A Lennys franchise is the owner's business; he or she controls it," she says. "When they are ready to move into a different space in their lives, we are always happy to work with them to find a new owner, or they may come to us with someone, such as a friend or relative, in mind. We all work together to guarantee a smooth transition that makes sense for everyone and keeps a great Lennys location serving terrific food to its customers."
Initial investment can lead to multi-unit ownership
Another bonus to taking on an existing Lennys sandwich franchise is that it gives the new owner an immediate entry into the market with strong opportunities to expand faster. By stepping into a location that's already running, that new owner can then use additional capital to expand right away.
"Lennys franchise business model is built around successful single-unit ownership, as well as multi-unit opportunities," Benjamin says. "If an owner is able to save on the upfront development costs by taking over an existing restaurant, then he or she can move much more quickly into a multi-unit agreement and grow their holdings significantly faster. Through my partnership with CBRE, we have identified key areas for multi-unit development opportunities surrounding our existing restaurants which make these re-sale opportunities ideal for someone looking to develop a market quickly."
Since 1998, when Lennys first restaurant opened in Memphis, Tennessee, its mission has remained unchanged: to make and serve great food alongside an unmatched customer experience. Known for its signature "World Class Philly Cheesesteaks" as well as unique grilled sandwiches, deli sandwiches and salads, Lennys Grill & Subs offers breads baked fresh daily, premium meats sliced to order and freshly prepared toppings. Lennys is aggressively recruiting new franchise owners to meet a target of 200 restaurants by 2023.
Ready to open a Lennys franchise in your community?
For in-depth details about the Lennys franchise opportunity, download the free franchise report. You also can learn more by visiting the Lennys franchise research pages.