Lennys Grill & Subs Franchise Plans to Double in Size by 2023
An aggressive growth strategy, site redesign and strong entrepreneurial interest are combining to power a surge in new locations in multiple markets
Ambitious goals are always on the menu at Lennys Grill & Subs, where multiple efforts are underway to support a major expansion goal — doubling in size over the next five years.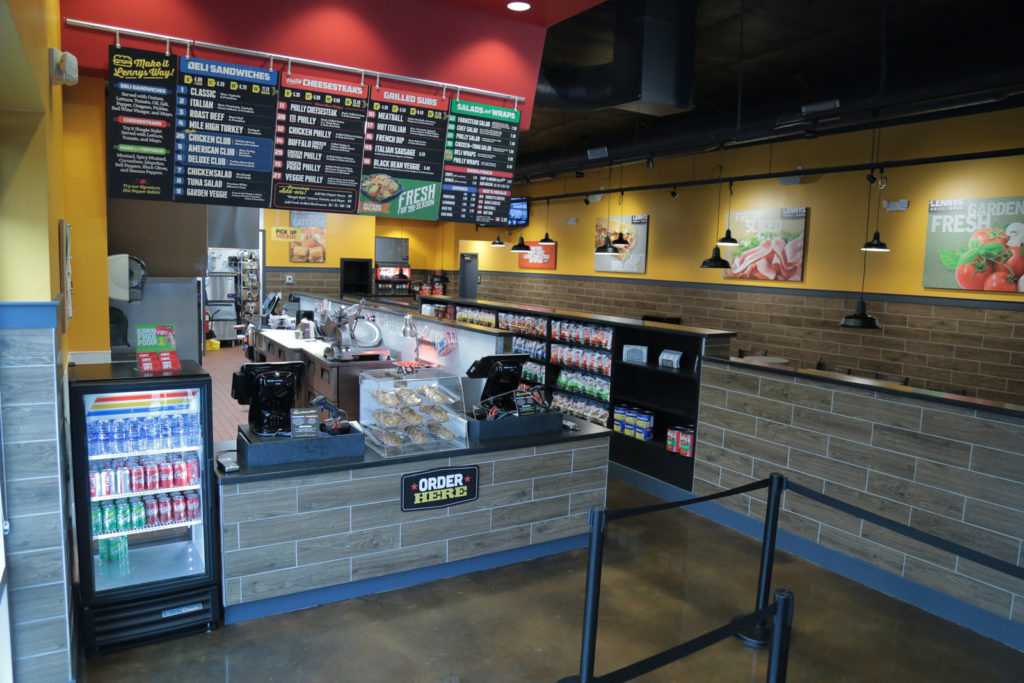 "We are a strong brand with excellent performance, and that alone would be enough to drive a strong expansion strategy," says Jennifer Benjamin, Vice President of Franchise and Market Development. "Then when you add in all our differentiators, which include a new design and floor plan alongside our legendary customer service and great food, it's easy to see why Lennys is more than willing to set such a high mark for itself."
Existing markets an initial growth target
The Southeastern and South Central U.S. markets are home to most Lennys Grill & Subs franchise locations, and that's where the initial push for expansion will take place. From there, new markets will be assessed and targeted for additional growth, Benjamin says.
Having only 93 restaurants in 12 states allows us to focus our growth using a density strategy," she says. "Since we know those markets well, have excellent brand awareness and a loyal customer base in them, it just makes sense to 'infill' where we can partner with entrepreneurs who share our passion for high-quality food and exceptional customer service."
Single- and multi-unit options available
In addition to having lots of markets to choose from, potential Lennys Grill & Subs sandwich franchise owners also can explore owning a single restaurant or creating a larger footprint with multi-unit ownership.
"Our business model is created to encourage scalability," Benjamin says. "We then couple that with ongoing and ever-present support from our executive team . Our goal is to ensure that franchise owners always have support and solutions, whenever they need them. Franchisee Success is our number one focus which is why we're a strong brand, and why our growth plans are ambitious and also achievable."
Since 1998, when Lennys first restaurant opened in Memphis, Tennessee, its mission has remained unchanged: to make and serve great food alongside an unmatched guest experience. Known for its signature "World Class Philly Cheesesteaks," as well as unique grilled sandwiches, deli sandwiches and salads, Lennys Grill & Subs offers breads baked fresh daily, premium meats sliced to order and freshly prepared toppings. Lennys is aggressively recruiting new franchise owners to meet a target of 200 restaurants by 2023.
Ready to open a Lennys sandwich franchise in your community?
For in-depth details about the Lennys franchise opportunity, download the free franchise report. You also can learn more by visiting the Lennys franchise research pages.