Lennys Culture of Excellent Service Drives Enthusiastic Franchise Owners
A commitment to being the best in every aspect has created a legendary customer service and dining experience for Lennys patrons
Many restaurants in the fast-casual sector preach good customer service. Lennys Grill & Subs lives it, which is why this sandwich franchise is seeing dynamic growth and strong interest from entrepreneurs who want to be a part of a legendary brand.
"Treating customers well should be 'Business 101,' but that's often not the case," says Jennifer Benjamin, Vice President, Franchise & Market Development. "Lennys succeeds because of fresh, great-tasting food and also because of a culture that's built around valuing the customers and showing them genuine hospitality."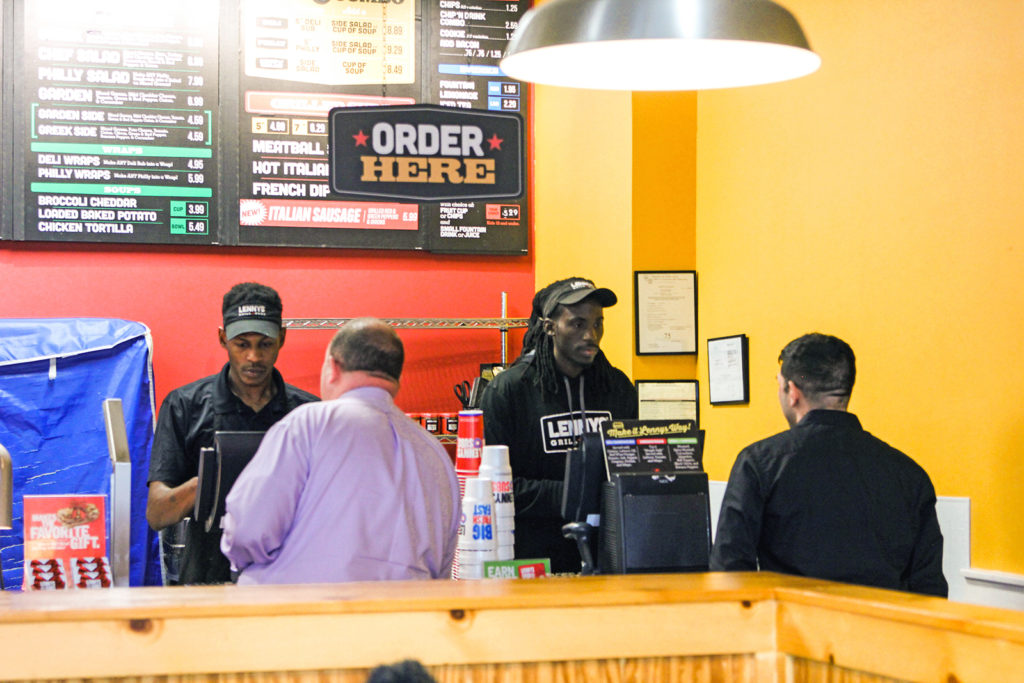 Full-service feeling from start to finish
Lennys franchise owners know that the brand was built on the idea that guests should be engaged, valued and appreciated. From a friendly greeting when they enter all the way through the ordering and dining process, a welcoming atmosphere is prevalent.
"From bringing food out to guests, to getting them free refills and busing their tables, Lennys makes sure that people are taken care of when they dine at our restaurants," Benjamin says. "Our franchise owners understand what that means, and they love getting out into the dining room and interacting with customers. It's a very neighborly vibe, and that's a big part of what makes Lennys a brand that's fun to own."
Unmatched customer service is legendary
That experience has been a Lennys hallmark from the very beginning. As the brand continues to grow in existing markets across the Southeastern and South Central United States, while also entering new areas, this aspect of Lennys continues to be a draw for franchise owners and customers alike.
"Entrepreneurs like the idea of owning a business and being their own boss, but they also want to do something that they truly enjoy," Benjamin says. "Lennys franchise owners are able to build a strong team, create relationships with their friends and neighbors, serve great food and grow a business. Every aspect of the business is important, and it all ties into that foundational element of being the best when it comes to creating a fantastic customer experience."
Since 1998, when the first Lennys restaurant opened in Memphis, Tennessee, its mission has remained unchanged: to make and serve great food and deliver an unmatched customer experience. Known for its signature "World Class Philly Cheesesteaks" as well as unique grilled sandwiches, deli sandwiches and salads, Lennys Grill & Subs offers breads baked fresh daily, premium meats sliced to order and freshly prepared toppings. Lennys is aggressively recruiting new franchisees for single-unit, multi-unit and area development opportunities.
Ready to open a Lennys franchise in your community?
For in-depth details about the Lennys franchise opportunity, download the free franchise report. You also can learn more by visiting the Lennys franchise research pages.